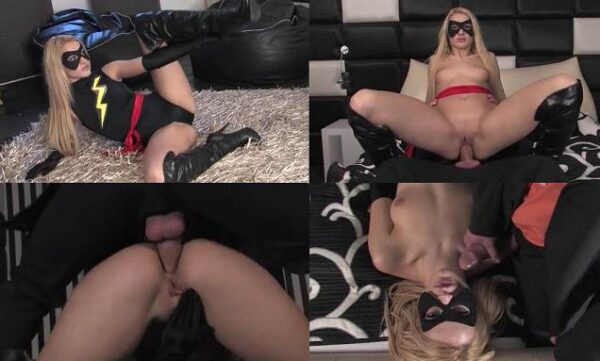 Brie Larson? Really? I'll take Cherry Kiss over Brie any day. Especially a young Cherry in one of her first scenes ever!
When confronted by a J.I.S.M. Girl with great strength, Dr. Steele always utilizes a minion with superior mind power. Lavender Lad uses a psychic emanation to take over the mind of Ms. Marvelous and summon her to his lair. She zombie walks all the way there.
When she arrives, he commands her to give him a standing blow job. Then he plows her pink pussy with his purple pecker. But the humiliation is not complete, until he fucks her heroine asshole and comes on her pretty face.
Format: mp4
Resolution: 640 x 360
Duration: 00:33:19
Size: 161 Mb