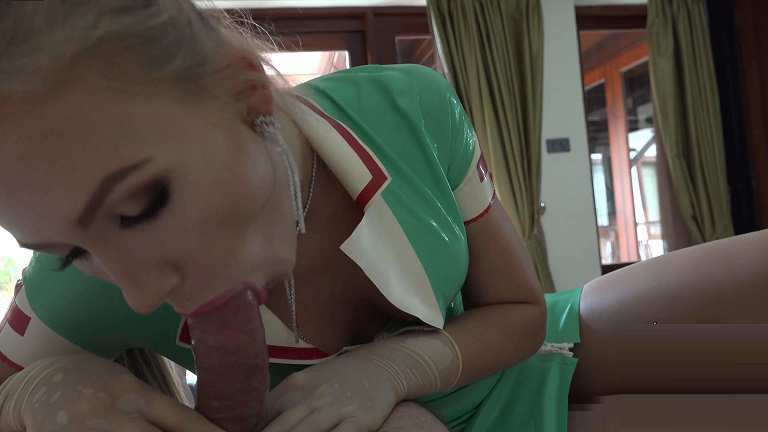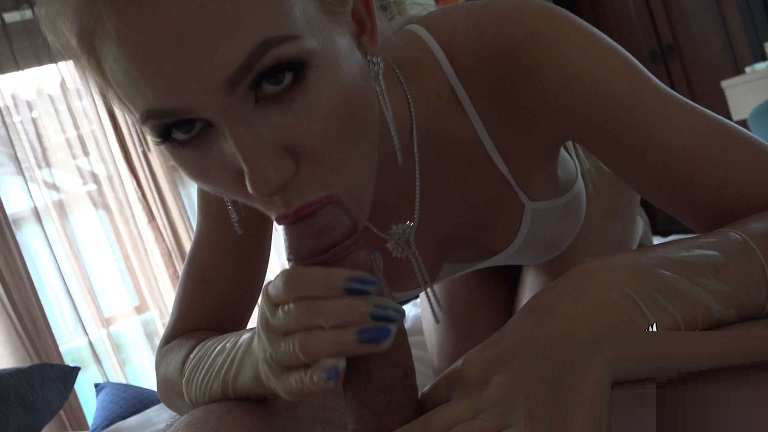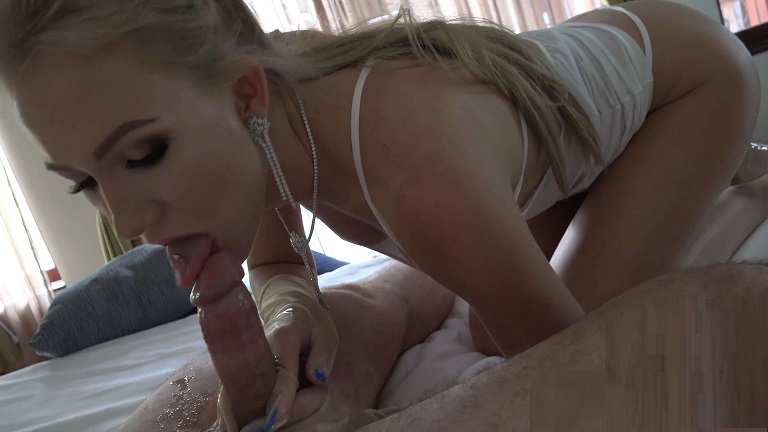 Hot Stuff In Heels & Surgical Gloves On Hands part 2
Second part, with your style II
Out camera, you gonna need to prepare before the gloves with lube out & lube in (imagine you "wash" the glove to distribute the lube well inside the sleeve & the fingers).
You can take the same lub that you used for all your handjobs or your the lub for your latex dress (even better).
– For the last sequence, you stand up, you walk to be front of the bed, you say "spread your legs" & you adjust your gloves (pull the sleeve maximum down, "iron" with your opposite hand for stick to the skin)
You keep your hands high (like a surgeon) & you inform your husband that you're gonna extract a sample & empty his balls.
Then, you return on the bed, on your knees between the legs of your husband, you catch his balls & you stroke his cock for the climax.
The sperm shoot is in the "air", I just need to see your chest close to the headcock & a camera close up, with your hand at work & your face.
After the cum shoot, you finish with a post-orgasm torture: you play on the sensitivity of the headcock, with your palm & your sadistic smile !
For this end part, when you are on the bed, not filming in POV please: keep the camera on 45° plan in order I can see also your legs & your heels (close up for the climax only).
Second one:
– nude high heels
– CDR Eterno Super Lucido
– the lingerie dress
– oiled outside & inside surgical gloves (not at the beginning & you have to prepare them before…)
Format: mp4
Resolution: 3840 x 2160
Duratio: 00:19:19
Size: 2.87 Gb
https://sendurl.me/poy3EVBe/a_-_27162_Angel_The_Dreamgirl_in_605_Hot_Stuff_In_Heels_Surgical_Gloves_On_Hands.mp4