Added: 3/8/18 09:45AM
Scene Three: Daughter goes numb
After days of being fucked and used, Vanessa has become numb to it. She knows what's going to happen and there's nothing she can do about it. So she just lays there and lets her daddy take her innocence away from her. She still whines and pouts as her daddy sucks on her big tits and plays with her young body.
His hard cock plunges into her. There's no one to save her. He bends her over and fucks her from behind, his dick smashing against her g-spot. She hates herself that it feels good. He forces her to say "I want you to cum in my mouth daddy" Now she's really crying, the thought of his disgusting cum all over her face. He puts his dick against her lips and explodes, covering her with shame.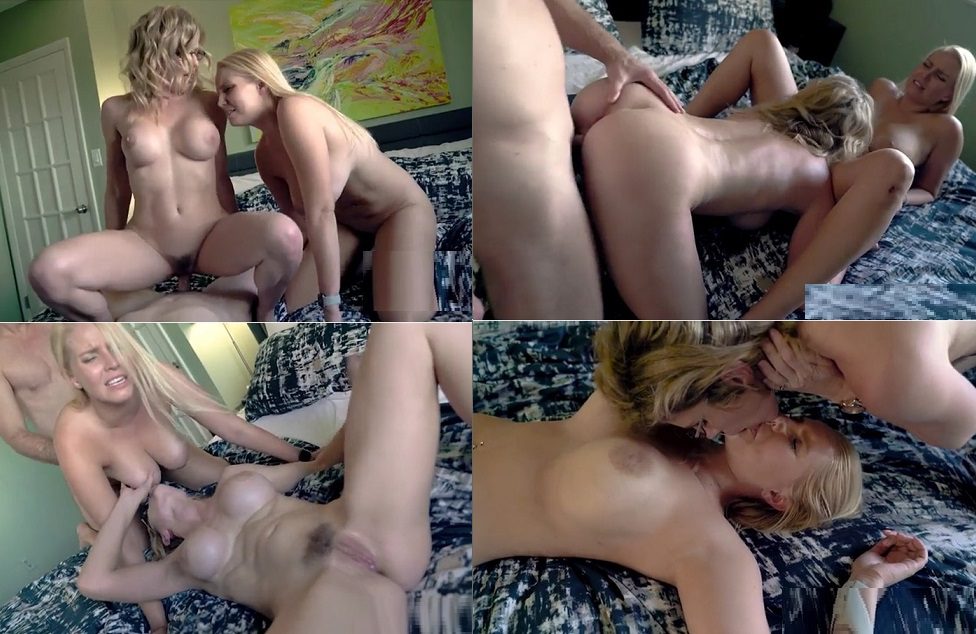 Scene Four: Crawling to daddy
He has to train her to be the best daddy's girl. She crawls over to him and humiliates herself, stripping off her clothes at his command. Spreading her legs on the couch daddy tells her to rub herself. It's so embarrassing being forced to masturbate as daddy puts his cock against your lips for sucking. What a little whore Vanessa's become.
"Daddy please!" Vanessa pleads with him one last time as she's bent over and fucked like a slut. Moaning and crying she's fucked hard, her tits bouncing as her pussy is destroyed. She can feel it now, her father's cum pouring into her. It fills her and makes her shutter in disgusted hate.
Scene Five: Forced Threesome
"Get your ass in here you little whore!" Cory screams. What a little homewrecker Vanessa has become, trying to out fuck Cory and steal her husband. Pissed off Cory throws her to her bed and screams at her daughter. "You forced him to fuck you!" Cory yells. "No I didn't!" She screams to her mom, but it's too late. Cory has just the punishment in mind. If Vanessa wants to be a little whore then Cory will make her into their little whore.
She strips her daughter, sucking on her big tits and making her suck on hers. "She's ready for you" Cory calls to her husband. Vanessa looks on with horror as her parents pin her to the bed and use her. He takes turns fucking mother and daughter, making Cory moan and Vanessa cry in anguish. Cory puts her face in between her daughters legs and licks her while she gets plowed from behind. "You're going to swallow his cum" Cory teases her. "Daddy please not again!" Vanessa yells as his hot cum is sprayed all over her cute face. "Get it off of me!" She screams. Mommy gives her a big cum kiss as Vanessa's nightmare keeps growing.
Categories: Father – Daughter, Incest, Taboo, Cory Chase, Vanessa Cage, daddy/daughter, Luke Longly, taboo, non con, cumshot, cum swallow, big boobs, big tits, blond, blonde, blowjob, blow, threesome
Format: mp4
Resolution: 852 x 480
Duratio: 00:24:45
Size: 410 Mb
https://filejoker.net/zcj5ilf1g2j3/a_-_11305_Destruction_of_Vanessa_Part_2.rar