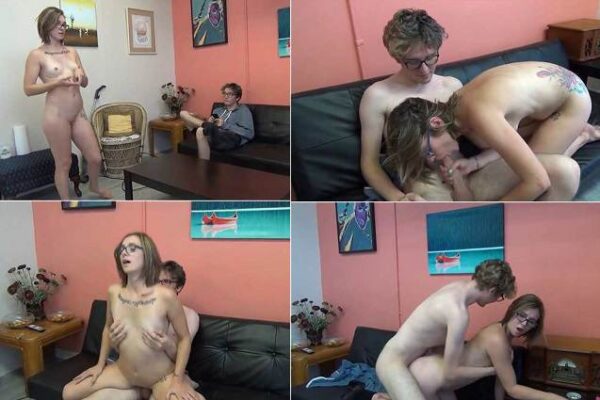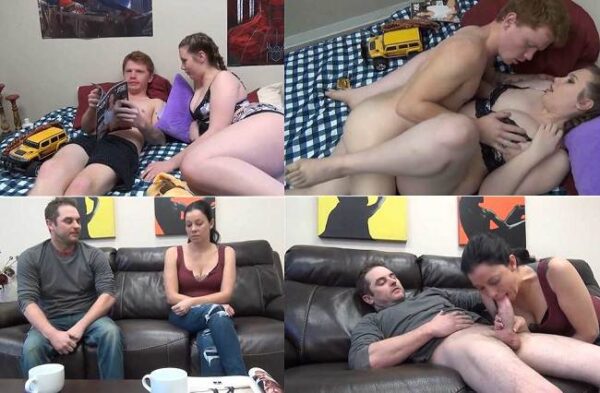 DOING MY SISTER'S CHORES HD
HOW DOES A SISTER CONVINCE HER BROTHER TO DO HER CHORES FOR HER?
SHE TAKES HER CLOTHES OFF!!!
EASY!
….LIKE TAKING CANDY FROM A BABY!!!
Violet wants to go to the Mall with her friends…but she can't leave until all her chores are done. Since her annoying, boogerhead Brother isn't doing anything, except watching TV…Violet asks if he will do her a big favour, and finish up her chores for her. He, of course, tells his bratty Sister to fuck off. Violet has an idea. She takes her clothes off…and resumes doing her chores….naked!!! Jason can't believe what he is seeing!! Suddenly….Jason is willing to negotiate!! Violet makes him an off he can't refuse (literally)!! Violet says she will have sex with him….if he will finish her chores for her. Sister or not…..Jason is at that age where his hormones are out of control…and his Sister Violet is smoking hot….so he agrees!! Violet lets her disgusting Brother defile her…..and then she is off to join her friends at the Mall, while Jason cleans the house!!
SUCKED OFF BY MY SISTER FAITH HD
HER BROTHER IS RECENTLY DIVORCED….
SO, WHILE THEY ARE HAVING A VISIT….
FAITH OFFERS HER BROTHER A NICE SLOPPY BLOWJOB!!!
Faith's Brother has dropped by for a coffee, and the two Siblings are catching up on things. Her Brother is recently divorced, and when Faith asks him how he is doing…he confides to her that he is missing…..well…..you know….having his cock sucked!! lol Faith laughs at her Brother's admission…but after she finishes laughing…what she does next is a surprise!! faith tells her Brother that a simple blowjob isn't a big deal….and since her husband isn't home….she could do her Brother a favour by sucking his cock for him. Her Brother is shocked….but, since it has been a while…he doesn't want to turn down a blowjob…even if it's his Sister!! Faith starts sucking her Brother's cock…and he quickly realizes she is REALLY good at it!! After a good thorough cock sucking…Faith oils up her Brother's cock and says "how about I give you a good old fashioned oil change!!". Faith beats the semen out of her Brother….then they resume their conversation…and coffee.
Format: mp4
Resolution: 1280 x 720
Duratio: 00:32:09
Size: 729 Mb