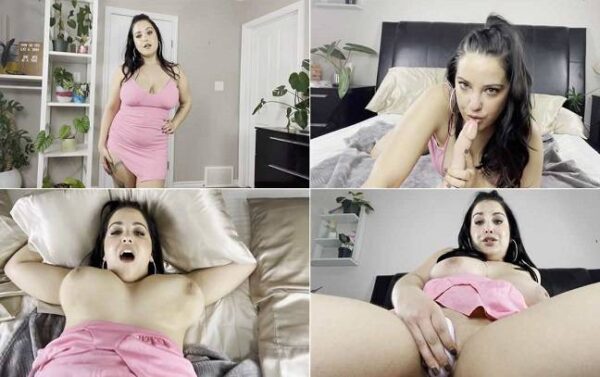 If the two of you hadn't been fucking around with spells, you wouldn't be fucking your sister right now.
But you did, and you are. Most people don't meet a demon and make it out alive, but you found yourselves a demon who feeds on shame and lust. Lucky, lucky you!
When big sis comes into your room, she's different- she's dominating, insatiable, relentless. She doesn't have a choice. Her body, her being- it's all under my control. She's going to gag on your cock, she's going to ride you and milk you as her vibrator makes her clit swollen and her pussy contract. I'm not the meanest demon- I'll even let her have control of her voice sometimes- we both know you're hardest when it's really her. As you both explode in ecstasy and misery, the shame and the lust will make me a feast; it will give me unlimited power. Before you know it, your body will belong to me from the neck down.
Your big sis loves you, so she'll do her best to pull herself off of your cock- but it's like a finger trap. The harder she pulls, the tighter it gets. And if you both choose to keep resisting, I'll shove your cock so far in her cervical canal that you'll never get free, and I'll keep that vibe to her clit until it falls off.
For Fans of: Body Swap, Possession, Sister Roleplay, Taboo, Dildo deepthroating, fucking and riding
Format: mp4
Resolution: 1920 x 1080
Duration: 00:31:20
Size: 1170 Mb