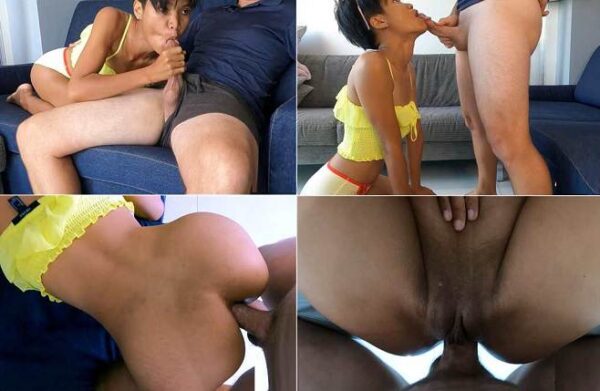 I want to go shopping, but don't have any pocket money. I cuddle up to Daddy, trying to be cute, and beg him to help me. He said I have to help him first! DDLG, sloppy BJ, lots of anal.
00:00 – 01:00 Dialogue and setting the scene
01:00 – 04:00 BJ, with Daddy sitting on the sofa
04:00 – 07:30 Sloppy BJ, Daddy standing and me on my knees, ending with pushing him back to sitting on the sofa again and me taking off my panties
07:30 – 10:00 Cowgirl anal on the sofa with me facing the camera. (Unfortunately my face was not in the frame)
10:00 – 10:30 I spin around for some cowgirl anal facing away from the camera and then hop off
10:30 – 11:30 "Daddy, I want more" Another short BJ seated on the sofa again.
11:30 – 15:00 Cowgirl anal on the sofa facing away from the camera, my feet on the sofa for long deep strokes.
15:00 – 21:00 Doggy anal on the sofa, I'm so relaxed I can gape for you!
21:00 – 26:00 Missionary anal on the sofa ending with huge cumshot all over my stomach and legs. I lick my finger and play a little before blowing kisses and saying goodbye.
Format: mp4
Resolution: 1920 x 1080
Duratio: 00:25:21
Size: 1564 Mb