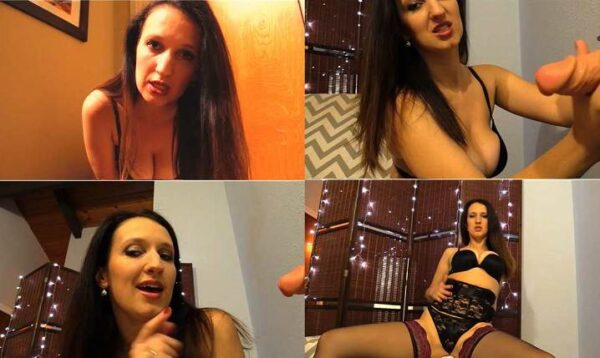 continuing "domme step-mommy" adventures……you are quietly sitting behind your step-mommy's bedroom door, playing with your small "willy" and listening to her have sex with one of her lovers. you hear her loud moaning, she is saying to fuck her harder, and it makes you so hard…you love when she has one of her boyfriends come over so you can hide and listen to their "sex". you are just a curious cuckold step-son. you are excited seeing her being pleased by different men, but what you are the most excited about is her stud boyfriends. the moaning stops and she walks out the bedroom discovering you hiding behind her door with your penis out, erect and stroking it. "omg! what are you doing here? i told you the rules. when step-mommy has one of her special guests you need to be in your room with earplugs. instead you are being a dirty little boy jerking of to your step-mommy having sex". after scolding you about your naughty behavior, your
step-mommy calms down and talks calmly about your sexual fantasies. she discovers that it turns your on that step-mommy has a boyfriend with big cock, and you have dreams about bisexual experiences.She decides to invite you in the bedroom and teach you how to suck her boyfriend's cock…"he doesn't mind!". there's no one better than your own step-mommy to teach you proper way to please a man. you ill do whatever she says because she is your everything. in the next scene , you are on your knees with her boyfriend's cock right in front of you (pov virtual blowjob). "oh you are drooling honey, don't be nervous, i know you want step-mommy to teach you how to suck dick, especially my boyfriend's dick". She grabs cock and slowly teases you, telling you all about how juicy his cock is and what a good little cuckold step-son you will become once you know how to please her lovers. she makes you suck his cock but she is too greedy to let you get his creamy cum shot first. after she finishes her boyfriend herself and gets a huge load in her mouth she turns around and says those magic words: "come here , sweetie, try my lover's cum. have you ever tried a snowball? let me spit it in your mouth….put your lips on
step-mommy's lips…." in the final scene you are fed lover's load, but step-mommy sees you have a huge hard on. she knows how much you loved it. without hesitation, she tell you to drop your pants down and stroke in front of her and her lover. she tease you with her sexy lingerie, her hot ass and of course the dirtiest talk you have ever heard your domme step-mommy say. now, are you ready to please "your step-mommy"?
Format: mp4
Resolution: 1920 x 1080
Duratio: 00:16:57
Size: 648 Mb