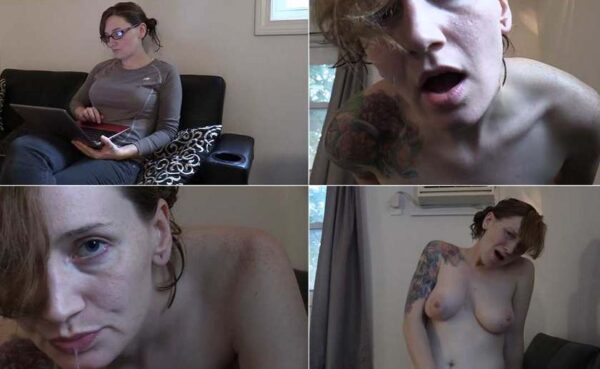 Your best friend Bettie comes over to hang out like usual, but she seems kinda weird. You never know what's going on in her head anyways. You've always had a thing for her but she's so confusing! You're sure she's not interested, she'd give you a signal otherwise, right?
But she keeps talking about guys not getting it – not picking up on clues. What is she on about? She asks if you've ever missed an opportunity like that. She's being so…odd. You tell her no, you've never. She seems to think that's odd. You ask her the same. She says that there's a guy who doesn't quite get it. She moves forward. "Remember that time you took me out, cause that guy stood me up? And at the end of the date, you asked me why I was looking at you funny? Well…I really wanted you. I wanted you to kiss me"
Your heart is pounding as she gets closer and closer. She smiling. Moving her head towards you, inclining her forehead. She seems so shy. Unlike herself. You feel her press her lips against yours, your cock hardening as she begins to kiss you, touch you, rubbing her hands down your stomach and pressing her fingers against the length of you, taking your cock out and stroking you, dry-humping you as she jerks your cock gently, bringing her head down to your rigid member to take you into her mouth, worshipping your cock and confessing how badly she's wanted you all this time.
You watch her take her time, adoring your cock. Playing with herself. Making eye contact with you as she sucks you. It feels amazing. She asks if you have a condom but you don't. It doesn't take long before she's making you promise not to cum inside her, mounting you and riding you, her big natural breasts bouncing in front of you as she moves, sliding you in and out of her wet, tight pussy. She's milking you, drawing your cum up into your balls. You tell her you're going to cum and she almost doesn't get off in time, completely lost in her lust. She reluctantly pulls off of you, taking your forceful, thick load on her tongue, swallowing it all and smiling devilishly.
This clip contains POV VIRTUAL, VIRTUAL HOOK UP, STORYLINE, NERDY GIRL, BOUNCING TITS, PIERCED NIPPLES, GLASSES, BETTIE BONDAGE.
Format: mp4
Resolution: 1920 x 1080
Duratio: 00:15:40
Size: 1205 Mb
https://sendurl.me/2eKD1217/a_-_28830_Exit_the_Friend_Zone.mp4