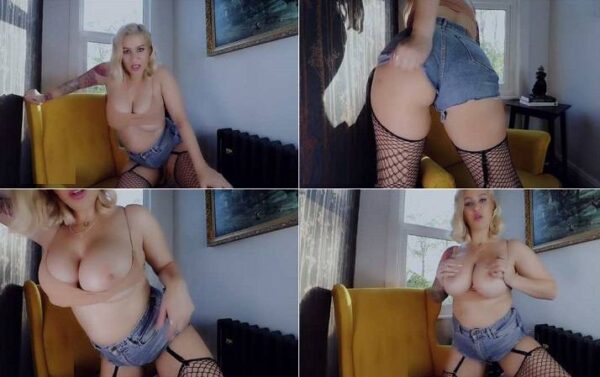 I will leave you drained of all CUM and all EGO.
Sometimes you've just got to go back to basics. Sometimes there's nothing better than ice cold refreshing old-fashioned. A clear and arousing reminder of your situation, your place in life. especially in relation to Me. So basically you are going to beat your dick whilst I taunt you with My perfect body and talk sh it to you. I want your ego to be utterly demolished so that there's even more room for even more CUM. I will definitely make you CUM hard and if I make you cry that's just a bonus.
My very very short shorts, My fishnet stockings, My juicy breasts, My beautiful face all of it Combining into the perfect storm, add My cruel words into the mix and I guarantee that you will be in a broken heap on the floor before Me, stroking what's left of your ego out of your cock and onto the floor where it belongs.
I want to hurt your feelings, I want to humiliate you, I want to make you understand what you are So that you become even more dependent on Me I am the only one that understands you, even though you hide away by yourself in shame wanking your cock into oblivion, I still accept you. Listen as I whisper 'loooooserrrrrr' into your ear and feel your cock TWITCH.
Not only do I give you the ego bashing you so desperately deserve, not only do I give you an incredibly powerful orgasm, I will also mesmerise your mind into releasing all the tension in your body when you CUM. This humiliation wank will be such deep release, the perfect reset. I will leave you drained of all CUM and all ego, I will leave you in a state of broken perfection, you're welcome slave.
Contains: psychological humiliation, men following orders, goddess worship, cum eating encouragement, stocking, denim shorts.
Format: mp4
Resolution: 1280 x 720
Duratio: 00:20:19
Size: 262 Mb