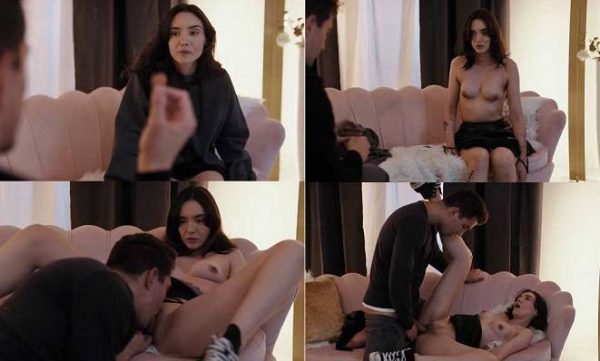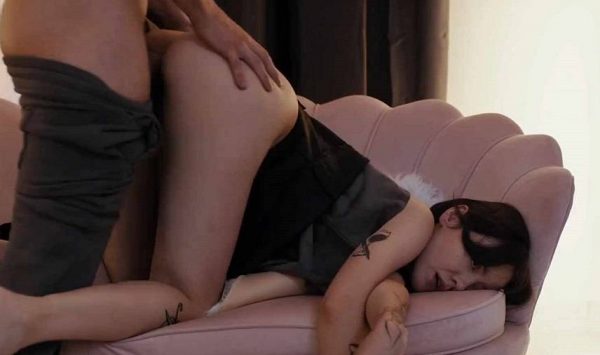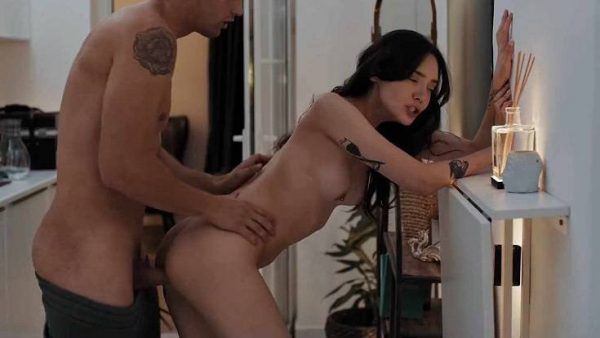 Catherine Knight is the founder of a crypto project called Freeze Coin. The crypto queen got many people invest in her project, but then she did an exit scam and disappeared with all the money…
Jimmy was one of the many investors in the project. As one of the biggest contributors, he even got a physical Freeze Coin. And he doesn't plan to give up so easily on Catherine… After months of research, he is finally able to track her and he vows to take revenge.
He follows her into her mansion and confronts her. After he sees that she has no remorse, Jimmy gets angry and throws his Freeze Coin at Catherine in anger. To his surprise, Catherine freezes when this happens. Now, he realizes that this is the perfect opportunity to take his revenge and he starts undressing her.
He starts sucking on her nipples and then fucks her in missionary and doggy positions. Then he flips the coin, to unfreeze Catherine. Surprisingly, she seems horny, not angry… She asks Jimmy to unleash her rage on her and fuck her as hard as he can. He doesn't hesitate and bangs the sexy crypto queen until they both reach orgasm.
Format: mp4
Resolution: 1920 x 1080
Duratio: 00:20:28
Size: 126 Mb