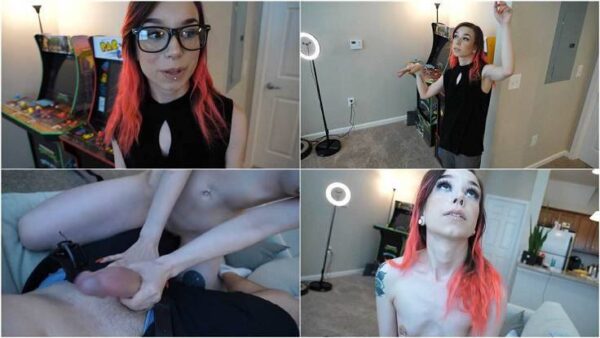 Ditria married a guy 40 years older than her, and her stepson has a big problem taking orders from some girl his own age. Today he fixes her stuck-up attitude. He uses a pocket watch to hypnotize his stepmom and turn her into his sex slave. Under hypnosis, Ditria is made to see that her stepson is a contributing member of the household and deserves to be rewarded with sexual favors.
Induced into hypnosis with a pocket watch.
Ditria repeats back her programming while mindless and entranced.
Posed like a mannequin.
Taken deeper with the pocket watch.
Grinds into her stepson's lap remaining in a trance.
Strips naked and jerks off her stepson while mindless and hypnotized. Warning – male nudity.
Chants "my stepson is a good boy" and other various mantras while jerking him off.
When Ditria comes out of trance, she thanks her stepson for all of his work around the home and tells him the hand job was his reward.
Full nude.
Format: mp4
Resolution: 1920 x 1080
Duratio: 00:10:53
Size: 326 Mb