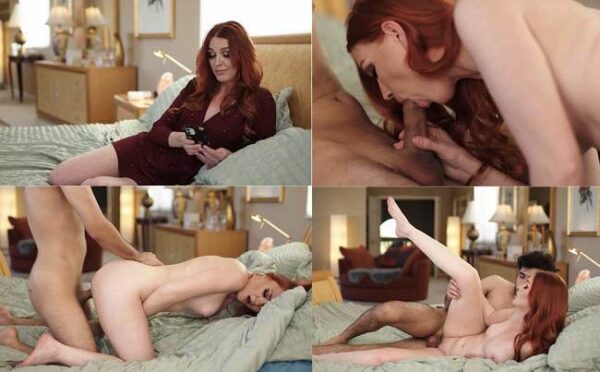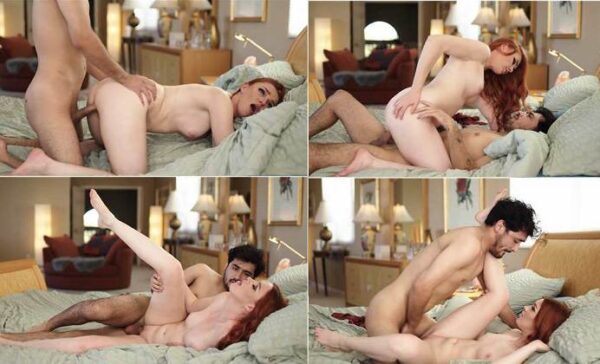 Marie McCray is lounging around when her stepson, Rico Hernandez, stops by for a quick hello. He's on his way to his bedroom to chat with a girl, and seems quite excited. Marie grins and wishes him luck, sending Rico off. Marie reflects that Rico always seems to be hanging out with one beautiful girl after another. It doesn't surprise her though- Rico is VERY handsome, after all…
In his bedroom, Rico is busy texting when he decides to send a dick pic to the girl he's chatting with. What he doesn't realize, however, is that he accidentally sent it to Marie instead. In the other room, Marie receives the dick pic and although she is initially shocked, decides that this must be Rico's way of making the first move on HER. Marie is flattered, and sends a pic of her breasts back to Rico, clearly interested in what he has to offer.
When Rico gets Marie's selfie, he is confused. But when he realizes that he accidentally sent his dick pic to her, it all becomes clear. He bolts out of the room and goes to speak with Marie, intent on seeing how she feels about all this. She reveals to Rico that she's quite interested in him, and since he showed her his, she thought it only fair to show him hers. This all comes as a pleasant surprise to Rico, who seems very aroused. With everything out in the open, they climb into bed and have playful, steamy sex.
Format: mp4
Resolution: 1920 x 1080
Duration: 00:35:45
Size: 1132 Mb