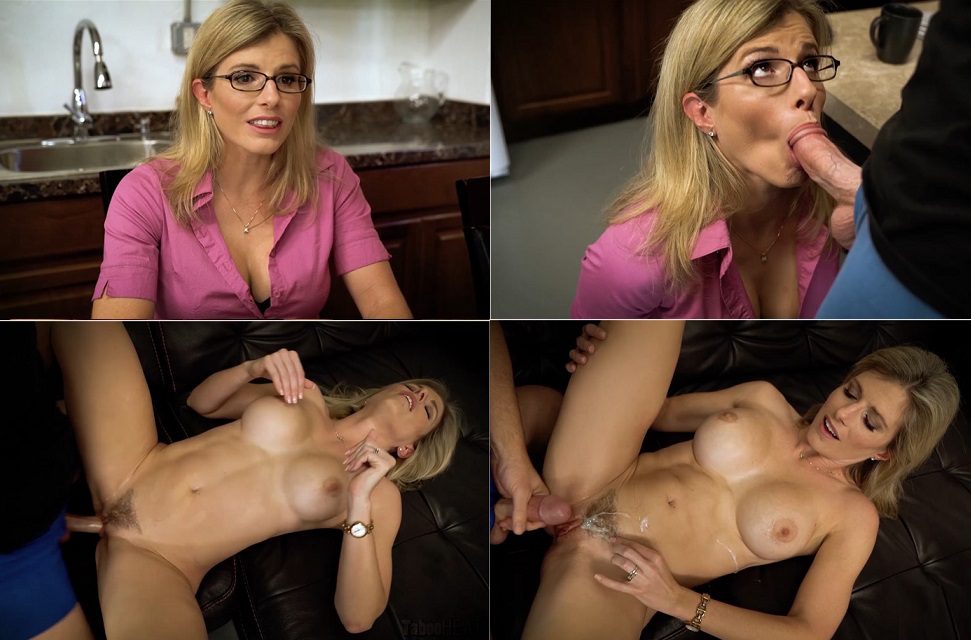 Added: 3/29/17 9:10am
Loader
Series One: Free use Mom
Back Story:
A world-wide plague has wiped out 90-percent of the population. The new President Signed into law the "Free-Use" Bill. This law allows for anyone man to have sex with anyone at anytime. This includes Family Members and complete strangers…
Scene 1: Mom is reading the paper and eating her breakfast. The Headline reads "President Signs Free Use Law". Son walks in and they begin to discuss the new law. Mom asks what Son is doing today and he says he is fucking his girl friend and might even fuck her Mom. Mother is in shock, he raised her Son better than that. She says, "You are making love to your Girl Friend and Mom." Son apologizes and asks if he can get a blowjob from his Mom first. Again, Mom is upset with his language. Son corrects himself and asks for oral sex.
Mom says that is much better and goes down on her knees and proceeds to give son the best blowjob of his life. He is now ready to visit his girl friend and her Mom…
Scene 2: Son comes home from fucking his GF and her Mom to find his Mom on the couch wearing a Summer Dress. Mom and Son have small talk about how Jessica and her Mom were. Mom then says she just finished with the Landscaper and Mailman but is ready for some more. Son looks at Mom with lust in his eyes. Mom cannot believe he still has energy for more and then remembers he is full of raging hormones. Mom gets naked and they have sex ending with a creampie.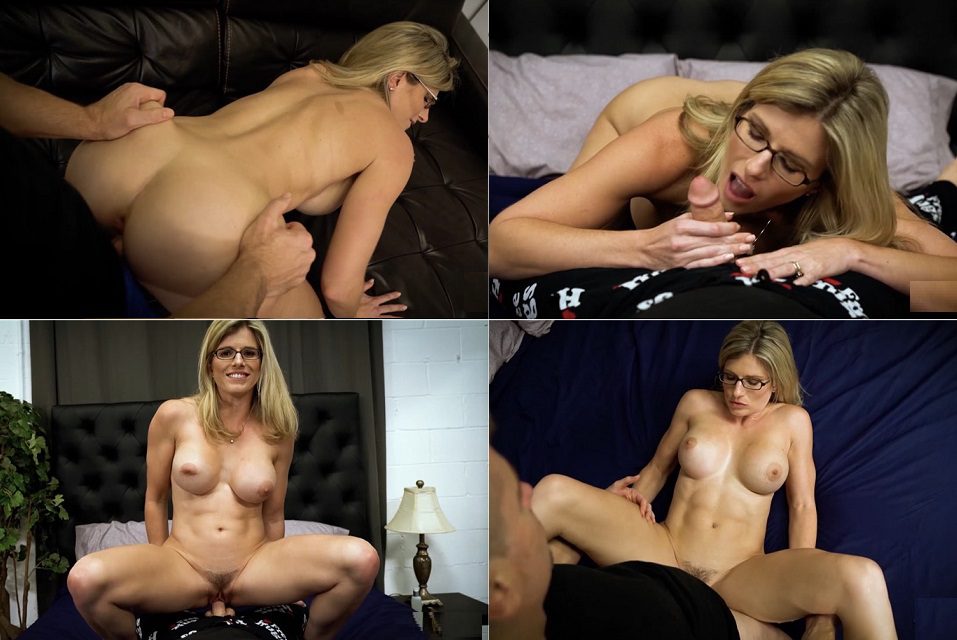 Scene 3: Mom is looking at herself in the mirror enjoying her look wondering if she is hot enough for her Son. She calls him into the room and talks about the new Free-Use Law. She quickly drops to her knees and begins to suck her Son's cock.
They move to the bed, fuck in various positions till she asks him to explode into and all over her pussy and bush.
Mom reminds him to do his homework as he leaves to fuck his girlfriend and her mom.
Series Two: DP MILF
"Don't cum too quick" Mom whispers, sucking her sons cock. They invited the younger brother over to give Cory the ride of her life and she keeps her oldest son happy while they wait, thinking about getting double stuffed like a porn star whore.
Mom sucks on the new cock while begging and moaning to be fucked. She has two hard cocks to play with and lets them do whatever they want to her tight body. Fucking her mouth, fucking her pussy and drilling her tight little ass. She is the perfect slut in every way. Two dicks fuck her at the same time, DPing her until she's a cumming moaning mess. "What good boys" She whispers .They take turns fucking her tight ass and cumming deep inside of her humiliating hole. Cum oozes out of her and she's in heaven after being fucked silly. A must watch for Cory fans, it shows off all her skills.
Category: Mother and Son, Incest, MILF, TABOO, FUCKING, CUMSHOTS, CUM SWALLOWERS, Cory Chase, Rion King, blowjob, cumshot, cum shot, blow job, milf, mom, mommy, taboo, free-use, luke longly, Download Free Incest Video.
Format: ts
Resolution: 1920 x 1080
Duratio: 00:35:10
Size: 1.64 Gb
https://filejoker.net/vavsnno23st2/a_-_10560_Cory_Chase_In_Free_Use_Mom.part1.rar
https://filejoker.net/4mfu4lx41bxy/a_-_10560_Cory_Chase_In_Free_Use_Mom.part3.rar