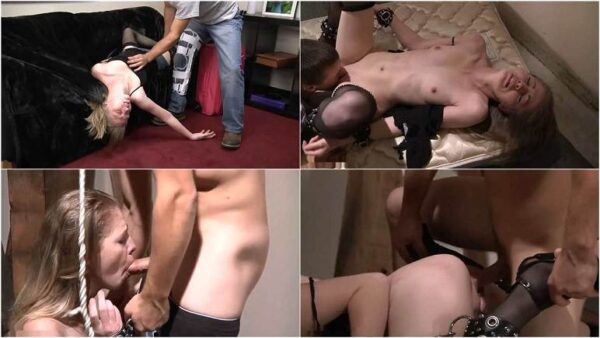 In a prison bathroom somewhere, a man calls his brother and asks for a big favor…one that will change their lives forever.
Kay is packing. She has to get out of town fast. Recently, she got out of an abusive relationship, but in the process, got her boyfriend thrown in prison. He was a bad man and deserved it. Now, he has his cash stash, hidden in a locker downtown. She needed to finish packing, and get that money and get gone fast.
She was not thinking straight when she answered the door. It might have been the mail man, a neighbor, a girl selling cookies. It wasn't. It was her boyfriends brother. She tried to close the door, but he was on crutches–she did not know why or have time to guess. He used the crutch to block her closing the door–push himself in and when she went for her phone, he used the crutch to bash her in the head.
Format: mp4
Resolution: 1280 x 720
Duratio: 00:44:56
Size: 1195 Mb