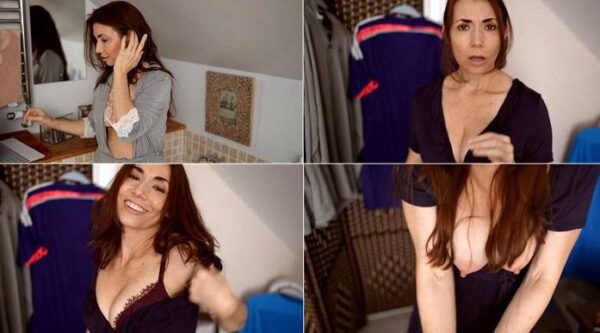 Added: 9/21/21
THE SORDID, SLUTTY SEQUEL TO "MAKE ME YOUR WHORE," THAT YOUV"E BEEN BEGGING FOR…
You haven't been here. I don't know where you've been, what you've been doing… I guess you have everything you want. You don't need… me. I thought you wanted what I did. That day was… I'll never forget. I keep looking for ways… for you… but there hasn't even been a chance to casually "bump" into you again. My boy… I need you to make me your whore. Again.
BUY NOW to experience taboo, MILF, older woman, cleavage, female desperation, confrontation, dirty talk, female masturbation, orgasms, moaning, toys, vibrator, bra & panties, voyeur, submissive slut, virtual sex, virtual blowjob, doggie style, upskirt, panties, virtual handjob …and the exclusive, intensely intimate experience of being with ME.
(Fan-demanded followup to the sordid, slutty, terribly taboo "Make Me Your Whore." Experience them together or separately…)
Pssst… it's me, Tara. Have you heard? I'm now AVAILABLE for you, in so many exciting ways. SCROLL ALL THE WAY UP for where to catch me-if you can. Don't miss out on all the fun to be had between videos.
Format: mp4
Resolution: 1920 x 1080
Duratio: 00:28:07
Size: 1672 Mb