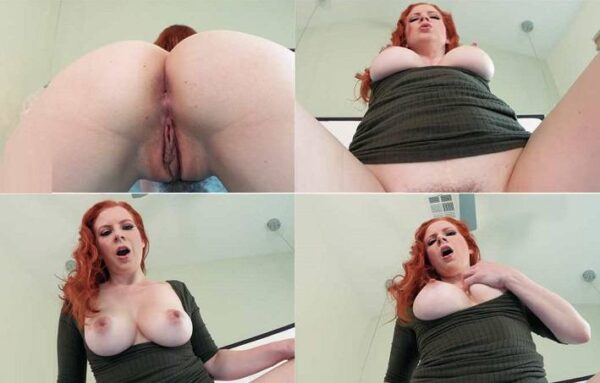 You are my loving but strict step-mommy. The past few months, you have been taking my sexual education into your own hands. I have been taught to lick your pussy and your ass, and you ride my cock every day. Today starts
like any other training session. You bend over and make me lick your ass. Then you lay me down and sit on my face until you cum. However – you then tell me that there is something new you want to introduce. You say you'll
be "right back" with a sly smile on your face. You return wearing a huge strap-on. You tell me that you want to introduce pegging into our sex-ed training. You tell me that some women like to dominate their partners, and
you want to make sure that I am prepared for when a future girlfriend wants to make me her fuck toy. You first make me suck your cock, then you start to lube my asshole with your fingers. Finally, you slowly slide your
cock into my asshole to let me get used to it.
You start to fuck me, lovingly at first. But you eventually start fucking me hard, teasing me about being "step-mommy's little bitch." Finally you let me jerk off while you
fuck me. You decide to let me cum, but only if I yell out that I like it when step-mommy fucks my ass. Once I cum, you tell me that I did a good job and that this will be part of my training every day from now on.
Format: mp4
Resolution: 1920 x 1080
Duratio: 00:20:27
Size: 1146 Mb