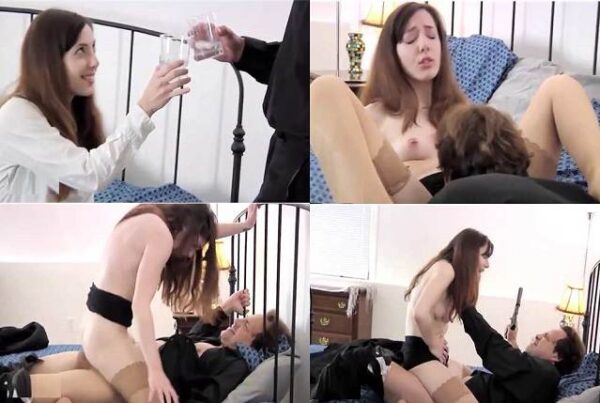 Description: They only just met but the chemistry between Eric and Ember is so explosive they can`t deny it and so they leave the bar together and wind up back at his place.
They`re kissing in the bedroom and slowly taking off their jackets when Eric steps away for a moment to use the restroom.
Having only just met the guy Ember snoops through his jacket to reveal a shot gun hiding inside, she canТt believe what she is seeing. Ember pulls out her gun with a silencer attached and places it under the pillow before they start to fuck, just in case.
Eric comes back and begins to slowly undress her softly kissing her lips and pulling her shirt away so he can make his way to her sweet tits. Ember is breathing heavy and the tension is running high before Eric moves down to her sweet pussy rubbing and kissing it before she pulls down his pants and sucks his cock.
Format: mp4
Resolution: 768 x 432
Duration: 00:14:02
Size: 175 Mb