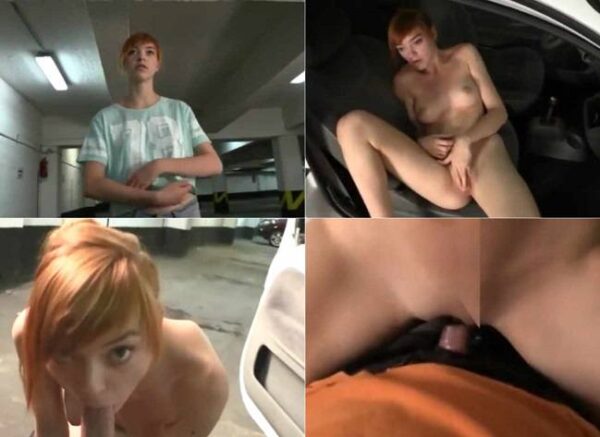 POVSteve has finally, finally made it to Slovakia. But he is still several hundred kilometers away from
the city where his prison penpal fiancee lives. Tired of running, he decides to put his prison education
to work, and hot wire a car to finish his journey. But he gets caught red-handed by the car's redheaded owner.
Thinking fast, Steve turns on the auto's hazard lights and uses them to mesmerize the sexy ginger.
Even though his beloved fiancee is so near, he can't resist touching this scarlet haired beauty's headlights.
After, he commands her to touch her start button.
Then the carrot top sucks his carrot, or, to mix metaphors, he sticks his dipstick down her crankcase.
Finally, they test the car's suspension. The shocks hold up! And the view out of the sunroof is spectacular.
Steve sprays his washer fluid all over her windshield.
Every car should come with an extra like Anny Aurora!
Format: mp4
Resolution: 854 x 480
Duration: 00:22:16
Size: 137 Mb