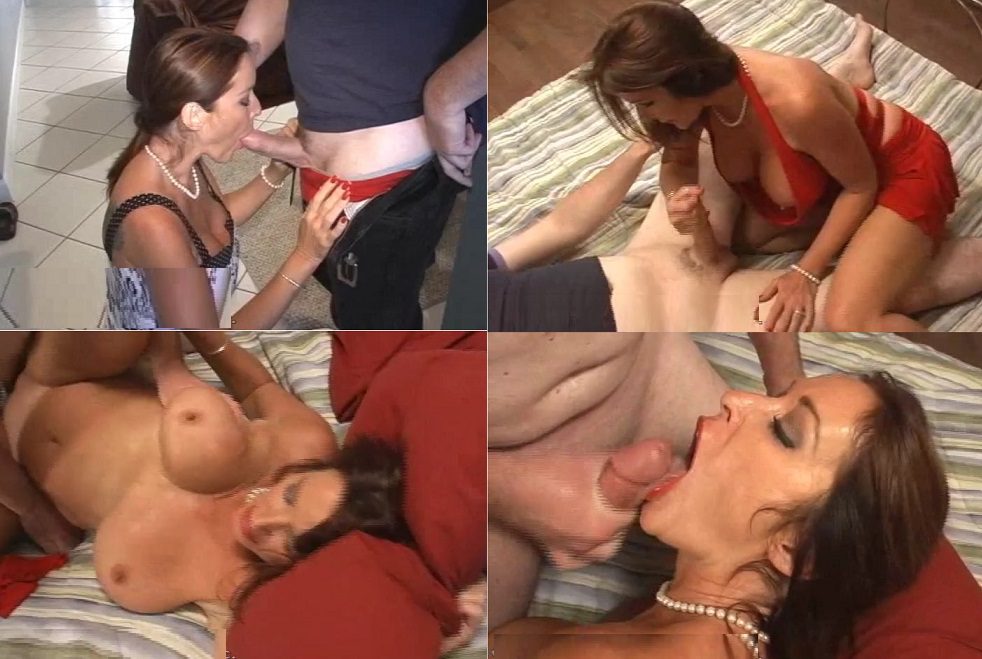 I am all the Slut You Need
Rachel was a prim and proper mom who lived alone with her son. Her husband left her years ago. He had several affairs with sluts and Rachel knew all about that. Rachel had become very overprotective of her son. His girlfriend called him one day and broke up with him. Brian was heartbroken. Rachel was preparing him a meal and overheard the conversation. He hung up and dropped his head. Rachel sat next to him and he told her what happened. Rachel consoled him and assured him he would get over it. She took him to the table to eat. Brian pushed his food away. Rachel again tried to assure him there would be lots of girls he would date before he found the right one. He told his mom that this girl did certain things to him that no one else did. Rachel asked him what that was. He reluctantly confessed the sexual stuff she did to him and his need for it. Rachel was furious; her son was with a slut! She could not lose him like she did with her husband. Rachel moved her chair closer to him and lifted her leg; she started to rub her son's cock with her foot. He grew hard fast but was confused at why she was doing that to him. Rachel told him to just enjoy the feeling. His cock was throbbing and he jumped up saying he must go to his girlfriend and beg for her back. Rachel chased him grabbing his arm and pleaded him to stay with her. She knew what she had to do to keep him happy. Rachel rubbed her hand across his cock through his jeans, she pressed her chest up against his and looked him deep in the eye, telling him she was all the slut and woman he would need. He was under her spell. She took him to the couch and sat him down. Rachel knew this would change their relationship for the better. She pulled her proper dress down to expose her breasts to her horny son. She took his cock out and looked in his eyes, Rachel began to suck him, he wanted it so bad and he did not realize his mom did that stuff. She told him she had a bit of slut deep down inside her and she sucked him until he came in her mouth. Rachel swallowed her son's cum to show him how slutty she can be. He was relieved and forgot all about his girlfriend. Rachel saw he was still hard and slipped into the bedroom to offer him the ultimate pleasure. Rachel called him, he walked in and she was dressed in a hot red number with heels and hair down. Brian had never seen her like that. She told him to fuck her. He laid down as his mom rode his hard cock. She told him to call her a slut and to fuck his slut mom's pussy. She came hard on his cock, then she told him to fuck her again, he got on top and banged her hard. When he told her he wanted to cum she begged him to let her jerk it off on her face. He pulled it out and she jerked him as she was doing so he fingered her so good that she squirted. Then he came on her face. Rachel opened her mouth and took his cum, she licked his cock up and now she was his dirty little slut forever.
Categories: Rachel Steele, Mother and Son, Milf, Mature, big tits, seduction, Blowjob, Role Play, Family Fantasies, Family Roleplay, Family Secrets, Family Sex, blackmail fantasy, Fetish, Impregnation Fantasy, Incest family, Secrets Fantasy, Incest RolePlay, Incest stories, Incest Video, petite,Porn,POV, Role Play,Taboo, Download Free Incest Video.
Format: mp4
Resolution: 854 x 480
Duration: 00:24:01
Size: 279 Mb
https://filejoker.net/rhsn8r19goe3/a_-_9361_Rachel_Steele_I_am_all_the_Slut_You_Need_422.rar