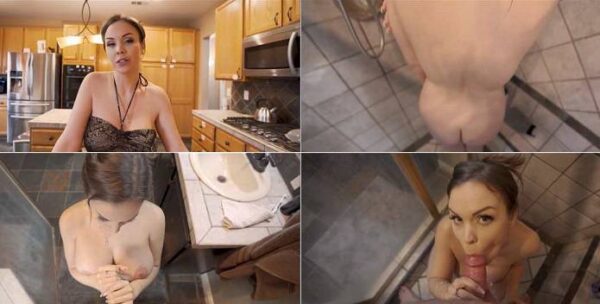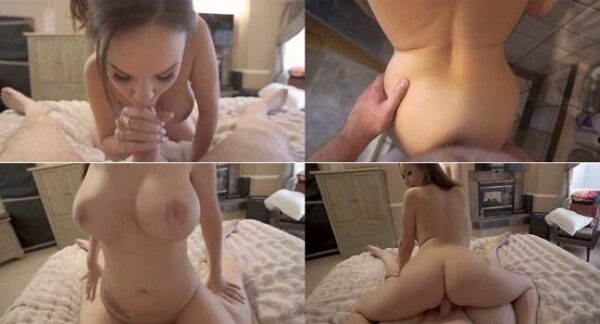 This is the full and complete series of Showering With My Sexy French Stepmom, this series stars ImMeganLive.
just like yesterday i got up late on purpose and just like yesterday me and my stepmom Megan needed to shower at the same time. she told me to get started and more then likely she would be in to join me before i finished. i washed quickly and then stroke my dick to make sure it was nice and hard before Megan joined me in the shower. once Megan was showering i made sure to accidentally bump her butt with my dick again, she laughed and turned around. she asked me if i needed her to help me like yesterday and i quickly said yes. Megan started stroking my dick and it felt amazing but i thought i get a bit more out of her this morning so i held out. after a couple minutes i told her how sorry i was for it taking this long, she look irritated and told me i needed to hurry or we'd both be late. i told her i didn't want that and asked if she could maybe do something else to make sure i didn't go to school with a boner. she asked what i was talking about and i asked her if she could maybe use her mouth, she looked stunned for a minute so i started begging. she told me she would but she reminded me that this needed to be kept between us, i agreed. she dropped to her knees and started sucking my cock and it was amazing. having my sexy naked wet french stepmom suck my dick in the shower was awesome but having her swallow my load at the end was even better.
today when i got up to go shower i found my stepmom Megan in the bathroom getting ready for her shower. she didn't seemed to be so upset that i needed to shower with her, it was almost like she was getting use to our little morning routine. she told me to get started and she would join me soon. i stroked my dick to make sure i was nice and hard for when Megan got in the shower. once she joined me we both washed our selves but i noticed Megan throwing glances my way and at my dick when we were both finished she asked if i need help with a naughty grin on her face. i told her yes and with out missing a beat she dropped to her knees in the shower and eagerly started sucking my dick. i could have came fast but i held back, i wanted to see how much i could get out of her this morning! after a couple minutes of her sucking my did i told her i was sorry for how long it was taking, she looked up at me, took my dick out of her mouth and said she had another idea. she stood up, turned around and bent over. then she told me to put my dick in her tight pussy and i did. i fucked my sexy french stepmom up against the shower wall for a few minutes until i felt her cum for me. when she came down from her orgasmic high she told me to fuck her on the bed and i did! me and my sexy french stepmom shower together every morning and fuck right after!
Format: mp4
Resolution: 1852 x 814
Duratio: 00:38:14
Size: 1.01 Gb
aincest – 37725 Showering With My Sexy French Stepmom Complete Series HD 1080.mp4