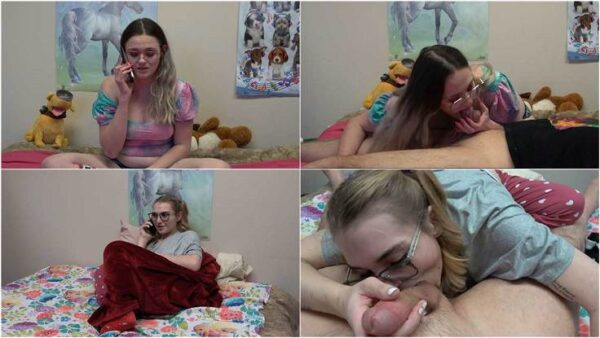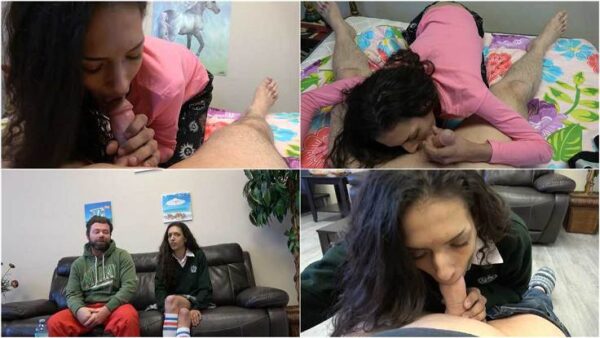 A SEXUAL FAVOUR FROM MY STEP-SISTER CLARA
CLARA OFFERS A SEXUAL FAVOUR TO HER STEP-BROTHER!!!
SHE WILL SUCK HIM OFF AND LET HIM CUM ON HER FACE…
IF HE WILL DO HER CHORES!!!
Clara desperately wants to go to a party, where a cute guy she likes is going to be….bur her Parents won't let her go out, without doing her chores first. There is no way she can get her chores done in time….so she tries to talk her step-brother into doing her chores for her. He, of course, has no interest in helping his bratty step-sister….so Clara offers "A Sexual Favour" to her boogerhead step-brother!! Clara tells Jesse that if he will stay home and do her chores, while she goes to the party….she will give him a blowjob. When Jesse doesn't agree immediately….Clara tells him she will even let him cum on her face!! Her step-brother can't turn down an opportunity for a blowjob/facial…even if it's his own step-sister…so he agrees!!! Clara sucks him off good!!!!
HOT FOR BABY STEP-SISTER REBECCA!!!
WHEN JESSE STARTS GETTING HORNY OVER HIS BABY STEP-SISTER….
REBECCA TAKES MATTERS INTO HER OWN MOUTH!!!
SHE SUCKS OFF THE ANNOYING LITTLE BOOGERHEAD!!!
Rebecca has noticed that her boogerhead Step-Brother Jesse has been inappropriately "checking her out" lately. He is a stupid, horny boy with raging hormones….so she gets it….but she is sick of dealing with it. She read online, that this is quite common….and that the way to "cure" it, is to suck him off, so he will get it out of his system!! Rebecca calls him into her room, and confronts him with the issue….and the solution! Jesse is ALL in!! Rebecca proceeds to give the little boogerhead the thrill of a lifetime as she sucks his cock! Hopefully the "therapy" worked!!!
I HAD TO SUCK OFF MY STEP-BROTHER
HOW DO YOU PUNISH FOR DENTING THE CAR???
JEWEL'S PARENTS MAKE HER SUCK OFF HER STEP-BROTHER!!!
Jewel accidentally dented the car at the mall recently….and her Parents have found out, she was the guilty one!! Her Parents have come up with an interesting punishment for Jewel!!! Grounded? No. Turn off the Wi-Fi? No. Instead, her Parents have sentenced her to…..Suck Off Her Step-Brother!!! Poor Jewel!!! She calls in her Step-Brother, Jesse to tell him what's going on. He is reluctant…but Jewel begs him to let her "get it over with". So, as disgusting as it is….Jewel sucks his cock, and makes him cum all over the place!! She is so revolted and disgusted that she will never dent the car again!! She might never even drive again!!!!
MY NEW STEP-SISTER JEWEL
HOW DOES NEW STEP-SISTER JEWEL INTRODUCE HERSELF TO HER NEW STEP-BROTHER?
WITH A MIND BLOWING BLOWJOB!!!
THAT'S HOW!!!
Things are changing in young Jesse's world. He now has a brand new step-sister!! He is NOT very happy about a girl moving into the house…and even less happy that the den….which was supposed to become a pool room…is now his new step-sister's bedroom! The two of them talk, after meeting for the first time…and it appears they have absolutely nothing in common…until Jewel makes a stunning revelation….she says "I like to suck cock. Do you like to have your cock sucked?". Well….that is a game changer!! Jesse DOES like to have his cock sucked…and new step-sister Jewel is one amazing cock sucker. After Jewel gives him a mind blowing blowjob…Jesse welcomes her to the family with open arms!!! (and open pants!!!!)
Format: mp4
Resolution: 1920 x 1080
Duratio: 00:41:01
Size: 1798 Mb