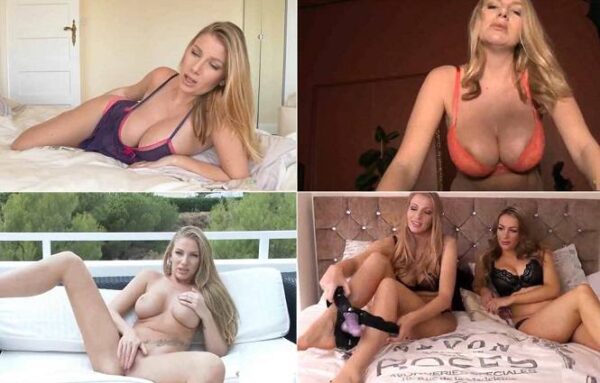 Annoying Strap-on Loving Step-Brother
As no one is home Danielle has a quiet evening planned for her penny, they are going to watch films, eat chocolate and give each other pedicures. She can't wait, until her annoying step-brother Sonnik turns up!
He's always around perving on her and her friends. Penny is a little bit freaked out when Sonnik won't go away and they begin to taunt and tease him.
Still sticking around Danielle tells penny there is one way to get rid of him and that's to make him cum, penny is disgusted she doesn't want to go near his cock.
But that's not what Danielle means, see Sonnik has a fetish for strap ons, he'd love to have one in his arse, getting fucked hard! Penny starts to laugh maybe we should dress him up as girl if he wants to be fucked? throwing some panties, at Sonnik they tease him and tell him how they'd love to fuck his sissy arse.
Danielle kisses penny and tells Sonnik sissy fucks that take strap ins don't get to kiss girls, they continue to humiliate him til he cums all over himself, finally now you can get out, and leave us girls in peace!
Step-Brother & Step-Sister Left Alone
This is what happens when a VERY HORNY young Step-Brother with a VERY HOT older Step-Sister
Pov Step-Brother Strap On
Its not every day you come into your room and find your younger step-brother snooping through your underwear drawer! I watch him as he pulls out my strap on haha I bet thats scared him! Now to teach him a lesson for going through my things!
Im going to show him exactly how you use it This little step-brother of mine needs to get fucked!
How I Fucked My Step-Brother
I'm so glad you have over to see me babe, I've missed you so much this week. But there is really something I need to tell you, I don't want you to be mad. It was a mistake, and accident, it never should of happened and I promise it won't happen again!
Well I fucked someone! I'm so sorry please don't hate me, like I said one think lead to another and it was over before I knew it, it just happened. Who was it…? Oh that doesn't matter, just please listen to me when I say it was a mistake.
You really want to know huh… Ok well it was… MY STEP-BROTHER! I know it's weird but it just happened, you want to know what happened? why?! Surely you can't want to know all the details.. Fine I'll tell you! Hold on a second is that a bulge I see in your pants mmmmmm
Format: mp4
Resolution: 1920 x 1080
Duration: 00:34:25
Size: 357 Mb