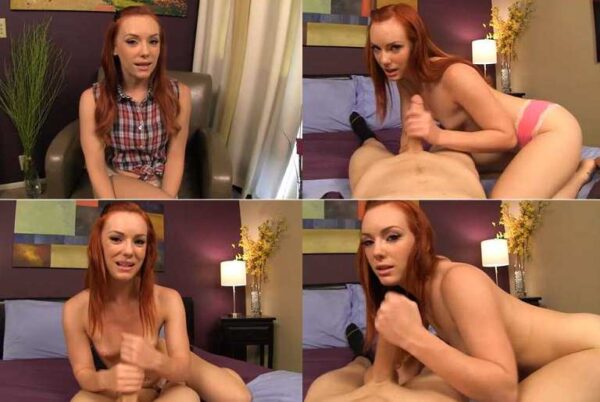 Step-Mom is away, so stepdaughter asks her Step-Dad to take her on a date. Step-Dad gets lucky when he and his tipsy step-daughter get back home!
Hey step-dad, I was just foraging in the fridge and noticed the only thing step-mom left for us to eat is the left over meatloaf. It's not fair she gets to go out with her friends tonight and leaves us the leftovers. I have an idea though, we should do a step-daddy/step-daughter date! I don't really know much about you. It's not like we hang out or anything. You dated my step-mom and then poof, you two got married and now you're my step-dad. Wouldn't it be fun to have a date night with your step-daughter? The place I want to go is a little upscale so we both need to change clothes. That sounds like fun to you? Oh yay! Ok, I'm going to go change and I will be ready soon. Look how nice we both look! Tonight we will be each other's arm candy.
That was such a good dinner. I had more fun tonight than I have had in a long time. Now I see why my step-mom married you, you're a keeper. Did you have fun with me? The night doesn't have to be over just yet you know. Step-Mom is going to be out for the whole night, she texted me. I would like to show you my appreciation for tonight with a little something special. If you come lie down beside me I will show you what I mean. I know you must have thought about this before but you're way too much a gentleman to ever make a move on me. I want to do this for you. I want to take care of your dick tonight, especially since step-mom isn't around. I will even get naked for you so you can have some extended eye candy here in your bedroom. Oh my, I can see why step-mom married you, you have a really nice looking dick! So that 's what makes her moan when I hear you two fucking. How does my hand feel on your shaft step-dad? You know it would be so easy for me to slide my panties off and get my little pussy close to your dick. I want to wait to be extra naughty when we aren't in my step-mom's bed. I've thought about it before, you fucking me. I see the way you look at me sometimes. It's ok, I've thought about it to. I want you to make me moan like you do my step-mom but for right now, all attention is focused on you. Your dick is so incredibly perfect. It's smooth and gets rock hard in my hands. Will you give me your cum soon? I want it. I want to see how much you enjoy my hand wrapped around your hard dick tonight. That's it, cum for me step-daddy. Oh yes, just what I want to see! I love the way you spoil me.
Format: mp4
Resolution: 1280 x 720
Duratio: 00:14:39
Size: 224 Mb
https://fboom.me/file/64b03948388fb/aincest_-_29079_Daughter_date_night.mp4