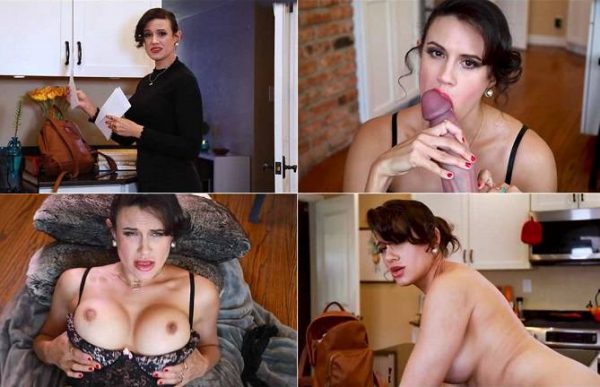 You've got a big date coming up with a super hot girl, but it's gonna cost you! You ask me for an emergency increase in your allowance, but after a long day at work, I'm in no mood. Lucky for you I left my purse on the counter, but lucky for me I walk back in just in time to find you rooting around for my wallet.
I'm furious, but once you tell me what it's for, I do calm down a little. In fact, maybe there's something you can do to earn that money before your date. You see, I'm not just stressed over work. It's been ages since I had a nice, thick, throbbing cock in my hungry pussy. If you fuck me like I desperately need to be fucked, I'll happily give you a little cash.
I play with myself while sucking your gorgeous hard on, then lie back to take you deep inside of me. You make me feel amazing and bring out my inner slut, bending me over in the kitchen and fucking me hard like the horny slut I am. Too bad I gave all my cash to your step-sister earlier.
Format: mp4
Resolution: 1280 x 720
Duratio: 00:28:10
Size: 275 Mb