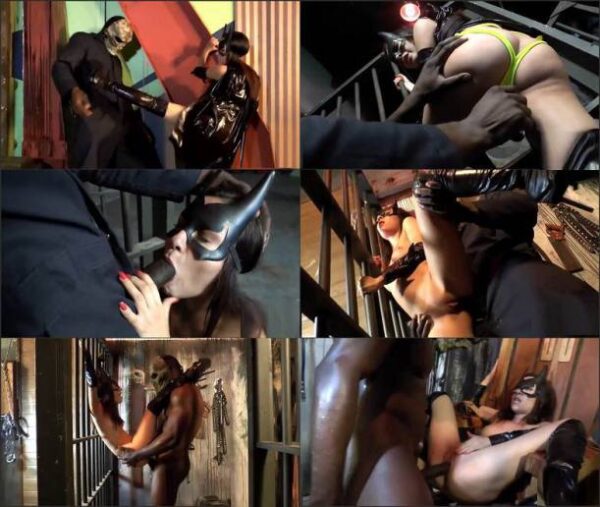 Batgirl is hot on the trail of DC Universe's most wanted Supervillain, the homicidal genocidal SanKoule!
Arriving at his reported hideout, Batgirl is stationed outside when she receives a communique from Oracle.
BATGIRL: Yes, Oracle I'm at SanKoule's hideout.
A slight pause.
BATGIRL: No, I have not spotted him…
Before she could finish the sentence the hulking SanKoule appears like a supernatural event.
BATGIRL: Surrender now SanKoule!
SANKOULE: Or what? What's a tiny 'lil bird like you going to do to me?!
Batgirl springs into action. For what she lacks in size, strength and power she more than makes up for it in speed and intelligence. Blasting the giant with strikes from her trained hands she drops SanKoule. Looking to finish the job Batgirl delivers a series of lighting kicks to his chest.
Fallen, Batgirl attempts to stand SanKoule up to restrain him. Those few seconds of recovery time is all the Supervillain needed. Lifting Batgirl over his head, SanKoule chokes the life from our hero's lungs!
Not content to merely defeat Batgirl, SanKoule plans to break and utterly humiliate her. Producing The Vibrator of Doom, SanKoule compels Batgirl into a series of embarrassing orgasms. After each one, he spells out "SLUT" across our fallen and disgraced Superheroine!
Unfortunately, for our Superheroine Batgirl her humiliation doesn't end there.
Format:mp4
Resolution:1280×720
Duration:00:28:12
Size:470 Mb