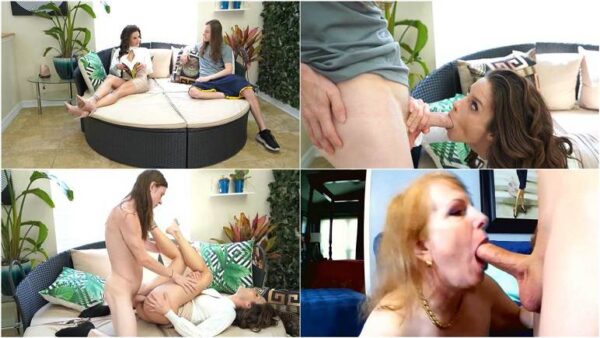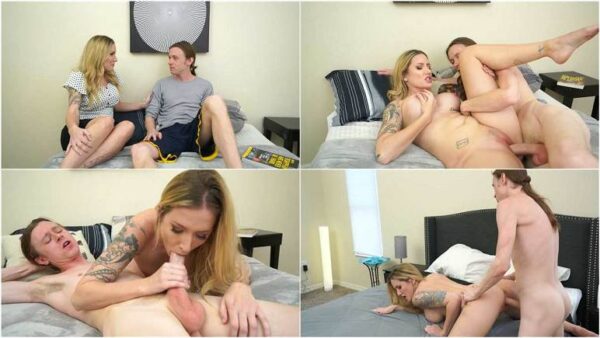 THESE HORNY MILFS DEVOUR YOUNG COCK!!
THEY DON'T CARE THAT IT'S THEIR OWN BOYS!!!
WHAT A STEP-MOTHERFUCKING COMPILATION!!!!
Horny MILFS need to have young cock!!! They don't care if the cock belongs to their own boys!!! This Step-Motherfucking compilation features full HD versions of : "Man of the House Episode 3" "Mom Sat on My Face!!!" "Reagan Lush is my New Step-Mom!!!" "Spying on my Step-mom Reagan"
MAN OF THE HOUSE EPISODE 3
WOMEN HAVE NEEDS!!!!
WHEN HUBBY GOES AWAY ON BUSINESS…..
SUNSHINE ELEVATES HER STEP-SON TO "MAN OF THE HOUSE"!!!
When her hubby has to go out of town for an extended period of time….Sunshine turns to her step-son for help!!! Not only must Conor become the "Man Of The House", as far as mowing the lawn etc….he must also take over the chore of sexually satisfying Sunshine!!! After all….she is a woman…..with needs!! After servicing Sunshine's (spectacular) cunt with his tongue….Conor screws his Step-Mom silly!!!
STEP-MOM SAT ON MY FACE!!!
STEP-MOM PUNISHES NICKY FOR SWEARING…
BY SITTING ON HIS FACE!!
HE IS FURTHER HUMILIATED BY HAVING TO HAVE SEX WITH HER!!!
Nicky accidentally says a bad word in front of his strict, very conservative Step-Mother….and Step-Mom gets angry!! Brie instructs Nicky to get a bar of soap, so she can wash his mouth out with the soap….but then Brie changes her mind. Instead…Brie decides to teach her foul mouthed Step-Son a lesson…by sitting on his face!! Brie makes Nicky lie down, and she strips out of her clothes…and sits full weight on Nicky's face!! Step-Mom makes him lick her cunt, and her asshole…before extending the punishment by sucking his cock…and making him engage in sexual intercourse with her!! Step-Mom humiliates the boy by making him screw Step-Mom hard!! YIKES!! Hopefully Nicky has learned his lesson!
REAGAN LUSH IS MY NEW STEP-MOM
WHAT'S THE BEST WAY TO WELCOME YOUR STEP-SON TO THE FAMILY??
A GOODNIGHT SUCK & FUCK!!!
REAGAN'S CUNT TAKES A REALLY HARD POUNDING!!!
Conor has new Step-Mom….and boy oh boy…..is she ever hot!!! Reagan is saying goodnight to him….and eager to make a good impression with her new Step-Son, Reagan offers to give Conor a Goodnight Suck & Fuck!! Nothing says welcome to the Family more than a Goodnight Suck & Fuck!! lol Reagan soon realizes that Conor's cock is much bigger than hubby's cock…and she ends up taking a really hard pounding in her cunt!!!
SPYING ON MY STEP-MOM REAGAN
WHEN CONOR IS CAUGHT RED-HANDED SPYING ON HIS HOT STEP-MOM… SHE SURPRISES HIM BY LETTING HIM FUCK HER BRAINS OUT!!! When your new Step-Mom is Reagan Lush…it's hard for a boy to reckon with things!!! Conor is spying on his new Step-Mom as she exits the shower, and goes to her bedroom. Reagan catches the youngster in the of scolding him…Reagan surprises him by offering to let him screw her brains out!!! To Reagan's surprise….Conor's cock is much bigger than hubby's…..and Reagan takes a pounding!!! What are Step-Mom's for?….
Format: mp4
Resolution: 1920 x 1080
Duratio: 01:02:57
Size: 2770 Mb