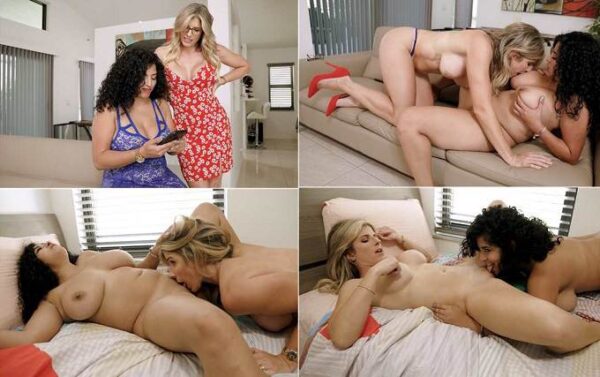 Kiss and Tell
Gabby is alone on the couch looking at her phone when her step-mom Cory walks in. Gabriela is a little depressed and has some new for Cory. Gabby broke up with her boyfriend but found someone new. Cory really wants to know who it was and eventually Gabby let's her step-mom know who it is… Gabriela is now fucking her step-dad Luke. Gabby thought her step-mom would be upset but this actually turns Cory on. To show Gabby how much she likes this idea, Cory strips her step-daughter and they have hot Girl/Girl sex on the couch and talk about everything that happened last week!
This is Where I fucked My Step Dad
Step mom Cory wanted to know more about how and where Gabby fucked step-dad. They both walk into Gabby's room to where she first fucked her step-dad. The bed was almost still warm where Gabby and her Step-Dad shared a hot sex rendezvous. Cory and Gabby matched that energy with some pussy eating, breast licking and kissing!
Format: mp4
Resolution: 1920 x 1080
Duratio: 00:28:25
Size: 1245 Mb