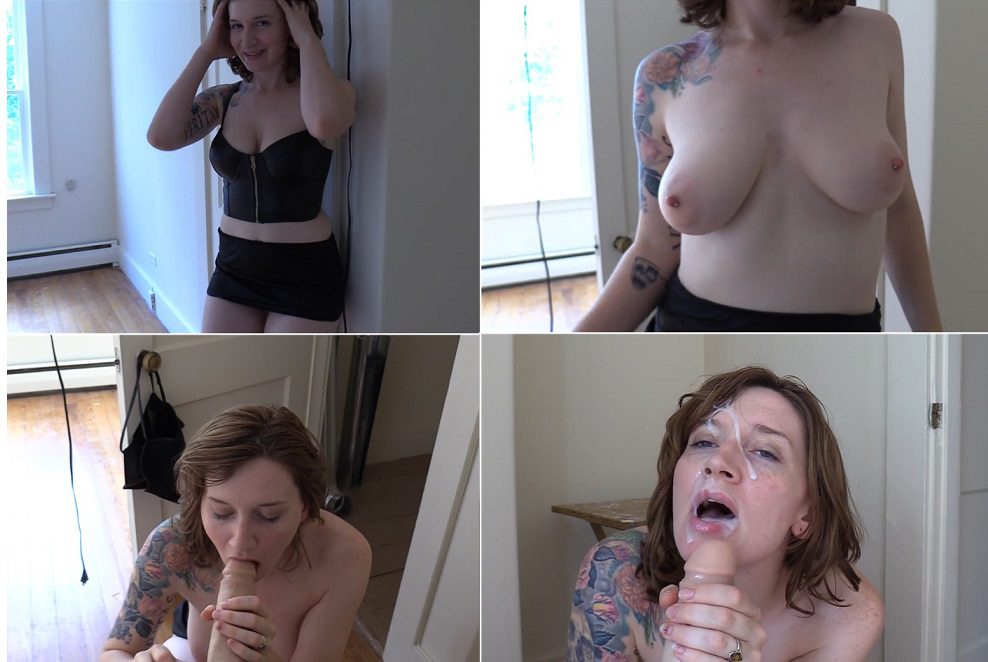 Added: 8/19/17 05:00AM
You and your mom are moving, and she decided it would be a great idea to have a house party to say goodbye to the old place, inviting all your friends.well, all your male friends at least. See, your mom is that trashy mom – the one who dresses in super low-cut blouses, who flirts with every guy, no matter what – even when they're your friends. Sometimes she even acts on it! She always acts smug, like she knows you've caught her. Like she likes teasing you.her own son. After the party's over and the sun has come up, you're walking around the place only to have your mother stumble out of the closet, talking to someone as she does. You know it's a friend of yours, probably just finished fucking her. Your mother is all slurred words and slutty gestures, laughing as she tells you she was just showing him her cute little panties. The fucking nerve of her! Of him! You can't believe it. And as much as you hate it, your cock is getting hard, the way it always does around your mother's pretty face, big breasts, and thick thighs. She's teasing you. You can tell she wants to make you squirm. But this time, she takes it farther, yelling into the closet for Branden to stay there as she starts to tease you even more, shaking her ass at you, pulling her panties aside and flashing her pussy at you, all wet and fucked. She unzips her leather bustier and shows you her tits, telling you she knows you've always wanted to fuck her. Before you can even pretend you want to object, she's on her knees sucking your cock like the whore she is. You're not surprised by how well she handles your cock but fuckin' A, it feels so good. You try to lamely protest but she tells you to shut up, sucking and throating you, licking and gagging on your cock before standing up to get your cock from behind. For a dirty slut, your mom is tight! You watch her lips grip your fat cock, sliding in and out before she tells you to get on your back and straddles you, riding you hard and long, making you go deeper than you've ever gone with any of your little high school girlfriends. You love fucking your mom.better yet, you love covering her face in cum while she begs for her son's load. You shoot all over her face, watching it drip down to her open mouth as she savors it, swallowing it all and giggling. What a fucking slut.
Categories: Mother and Son, DEEP THROAT, BLOW JOBS, ROLE PLAY, MILF, LEATHER, mother son, mom, mommy, ass shaking, trashy, tease, thong, leather, corset, lingerie, mini skirt, pov virtual, virtual porn, role-play, bettie bondage, Download Free Incest Video.
Format: mp4
Resolution: 1920 x 1080
Duratio: 00:12:25
Size: 366 Mb
https://filejoker.net/jmwa33mlfb0p/a_-_9978_Fucking_your_trashy_slutty_mom.rar