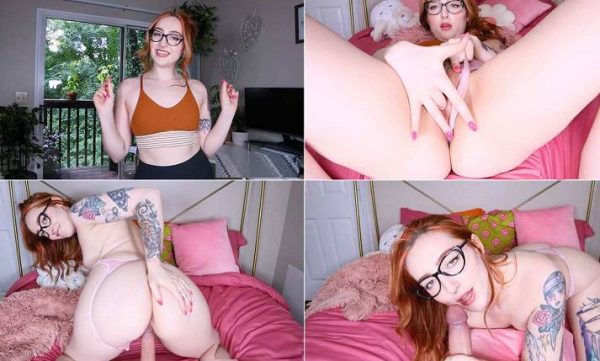 Daddy and I have a unique relationship, it's special. I know we are a bit different but we always take such good care of each other. Daddy just got back from a business trip. I decide to do some exercise in the room where he's hanging out. I saw this thing online where a girl was squatting in heels and I want to try it!! Daddy warns me that's probably not the best idea but I tell him he's being silly.
I start squatting in front of him and showing him just how good I am at this. I tease him for liking to watch me get sweaty and stinky. I turn around and do some squats with my ass in his face, teasing him a bit. Then I accidentally trip and fall on my ankle. I ask him to take me to the bed to check on it for me. I'm pouting and whining about how much it hurts, and saying how I should have listened to him… He takes off my heels and I put my feet close to his face asking if everything looks okay. I can tell Daddy likes my feet so I tease them a bit more. I insist I need to take off my leggings so he can check on my legs. My legs are so sore now!! I ask Daddy to kiss my feet and legs better. I roll around and show off my legs and butt a little bit. I get closer to him and tell him what really hurts is my inner thighs.. I need Daddy to kiss me better. I start touching my pussy through my panties and tell him to kiss me here… I know Daddy likes my scent. I tease him more and more and start touching myself under my panties. I pull them to the side and Daddy makes me feel so so good. I help him by fingering myself and rubbing my clit. I cum for Daddy and then ask him to take out his big cock. I lay in front of him and give him a messy, sloppy blowjob. I tell Daddy I need to cum again but this time with his dick inside of me. I ride him in reverse cowgirl until I cum one last time. I go back to sucking my Daddy's cock and beg for him to cum in my mouth.
Daddy is POV for the entire video. The story implies that we have had one naughty encounter before this. This was a custom video originally.
Format: mp4
Resolution: 1920 x 1080
Duratio: 00:31:53
Size: 964 Mb