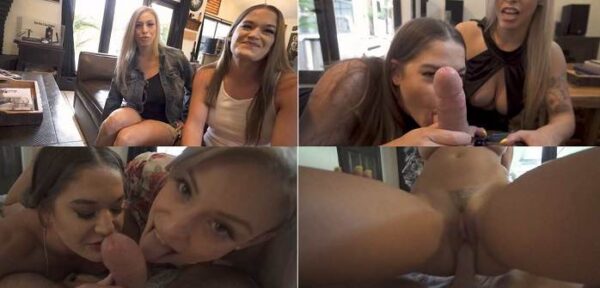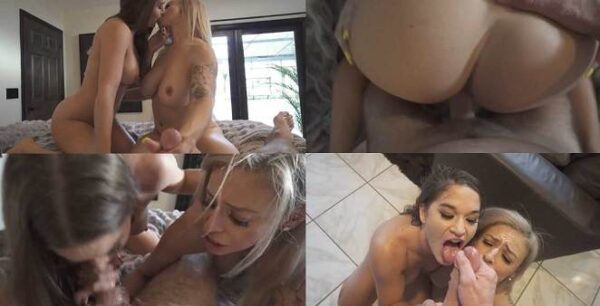 This is the full and complete series starring
Part 1 Kyle Star perspective – Today my stepmom's best friend from high school came in to hang out before their class reunion. When she arrived my stepmom introduced her to me she immediately just started staring at me looking me up and down. My step mom asked did we want some coffee while we were sitting at the kitchen bar.
I felt my step mom's friend put her hand on my thigh and I could immediately feel my cock starting to grow. She started rubbing up and down my thigh and then on my crotch I was completely hard. My stepmom was literally in the kitchen making us coffee just a few feet away with her friend that I just met started stroking my cock and pulled it out of my pants and kept stroking it. She kept stroking my cock faster and harder until my step mom told her she would show her her room. I couldn't believe what just happened but I knew I wanted more. Later that afternoon I was watching TV when my stepmom and her friend left the house to go out to dinner her friend was making eyes at me When they left. When they got back they had forgotten to bring me my food and I noticed that my stepmom's friends dress was showing so much cleavage I can see her nipple peeking out. I couldn't take it anymore and went to my room instead of eating and immediately started stroking my cock I had to get off. Once I got started I heard somebody walk into my room and it was my stepmom's friend Lory. There I was hard cock in my hand popping away and my stepmoms sexy friend looking at me with this wild look in her eyes. That's when she walked over to me immediately dropped her knees and started sucking my cock I couldn't believe this is really happening I was really getting into it and then walked my stepmom she kind of freaked out but then something changed she kept staring at my cock tell me how big it was and then maybe I could not be here steps son for about five minutes Then her and her friend started making out in front of me and before I knew it they were both on their knees in front of me my cock now in my step mom's hand and then my stepmom took me in her mouth and her friend joined in.
Part 2 Kendra's perspective- So when my friend from high school came in for our high school reunion I caught her giving my stepson a blow job and I just couldn't control myself once I saw how big his cock was I just had to join in. Today we're getting ready to go to the high school reunion. We got all dressed up slutty but classy looking we meant we were going to find the people that used to bully us and show them what they're missing out on and maybe just maybe find some cock. The reunion was just as lame as high school was so we left before it was even dark when we got home we walked in to tell my stepson that we were home and there he was naked in his bed stroking his cock. I instantly felt my pussy get wet I mean I did you suck him yesterday why not just go ahead and fuck him he's only my stepson. So that's exactly what we did we caught up in the bed started sucking on my stepson's cock we Swapped his cock back-and-forth from my mouth to hers and back to mine until I couldn't take it anymore and I straighten my stepson and let his big cock slide into his stepmother. God he felt great I rode my stepson for a little bit then my friend rode him we just went back-and-forth then my stepson put me in doggy style and started really pounding my pussy as my friend got underneath and started licking my Clit and his balls when we knew he was about to come we got down on the floor in front of him with our eager greedy Mouths waiting for his cum. When he started to come he shot his load all over both of us and we immediately started kissing each other tasting his cum and each other.
Format: mp4
Resolution: 1920 x 1080
Duratio: 00:48:52
Size: 1522 Mb