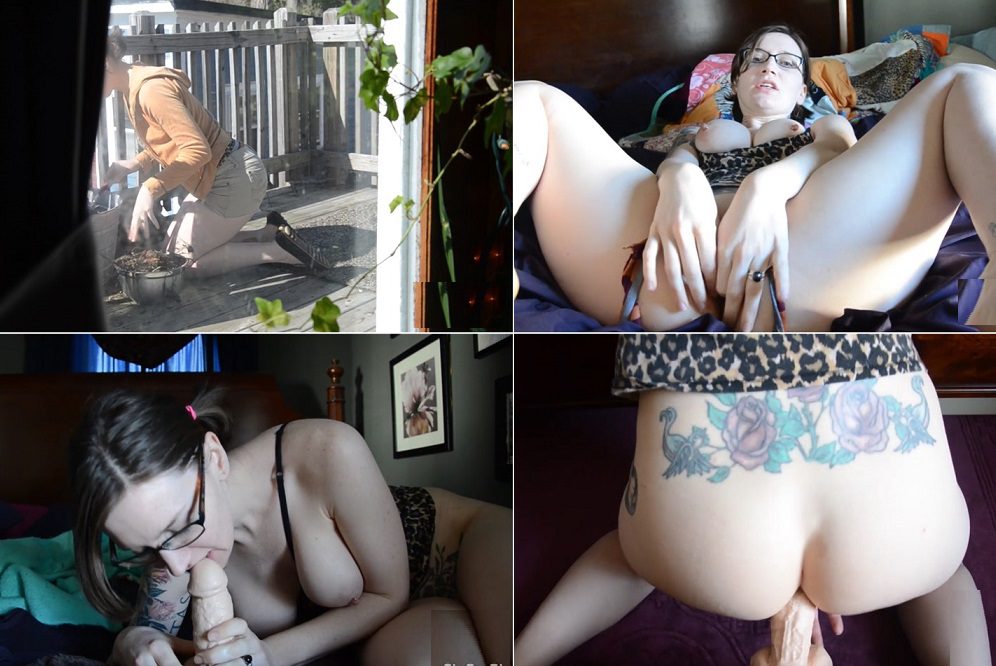 Added: 3/5/17
This clip contains POV ANAL, MOTHER SON, MOM SON, WINCEST, FAUXCEST, SPYING, STORYLINE, ANAL GAPING, ANAL CREAMPIE, CUM IN ASS, DIRTY TALK, MESSY ANAL, RIPPED UNDERWEAR.
You've been watching Mom work in the garden all day. Staring at her ass in her tight cutoffs, watching her get sweaty and dirty. When she walks into the house, you can't help but follow her into her bedroom, watching her peel off her sweaty clothes and start to rub her work sore body. She's touching and rubbing herself, and you start to get excited watching her. She's…sniffing her hands, rubbing them against her ass and pussy, smelling her stink. You can smell her from the door, a mix of sweat and…other stuff…
You watch as she fingers and plays with her asshole, unable to look away even at the threat of being caught, watching her, your own mother. She looks up as she plunges a finger into her dirty hole and your eyes meet – she's staring right at you. You jump but she remains calm, inviting you in and asking if you can help her out. What?! She smirks, and tells you that she's gotten some kind of bite or rash from being out in the garden and she's trying to scratch it, only she just can't quite get it! You move forward to stand at the edge of the bed, looking down at your mother's exposed pussy and ass. You can smell all her pungent, gorgeous scents, so close you can see her glistening with sweat and wetness. She tells you its her ass, she must have sat in something. She keeps plunging her finger in and out, insisting that you help. You want to push her down and work your cock into her ass, right here and now, but you play nice, scratching and sliding your fingers across her ass before she correct you: in her ass. Right in there. Yes, she's serious…
You watch as she accommodates your fingers, stroking in and out of your mother's dirty hole before she tells you she needs it a little deeper. Something longer…maybe you could, y'know, use your cock? You can't believe what your own mother is asking you to do, but you waste little time pulling down your pants and releasing your straining, dripping hard cock. Your mother smiles, stroking it against her as she tells you how helpful you're being. A mischievous glint in her eyes tells you that you're helping scratch a very specific itch for your mother…
Categories: MILF, ANAL, ASS TO MOUTH, ASS SMELLING, SMELL FETISH , sweaty, mother son, mom son, dirty anal, anal with mom, messy anal, sweaty fetish, pov, anal creampie, Role Play, Incest, Family Fantasies, Family Roleplay, Family Secrets, Family Sex, blackmail fantasy, Fetish, Impregnation Fantasy, Incest family, Secrets Fantasy, Incest RolePlay, Incest stories, Incest Video, petite,Porn,POV, Role Play,Taboo, Download Free Incest Video.
Format: mp4
Resolution: 1280 x 720
Duration: 00:22:31
Size: 299 Mb
https://filejoker.net/3y75yy4myi5y/a_-_9144_Moms_Secret_Garden.rar