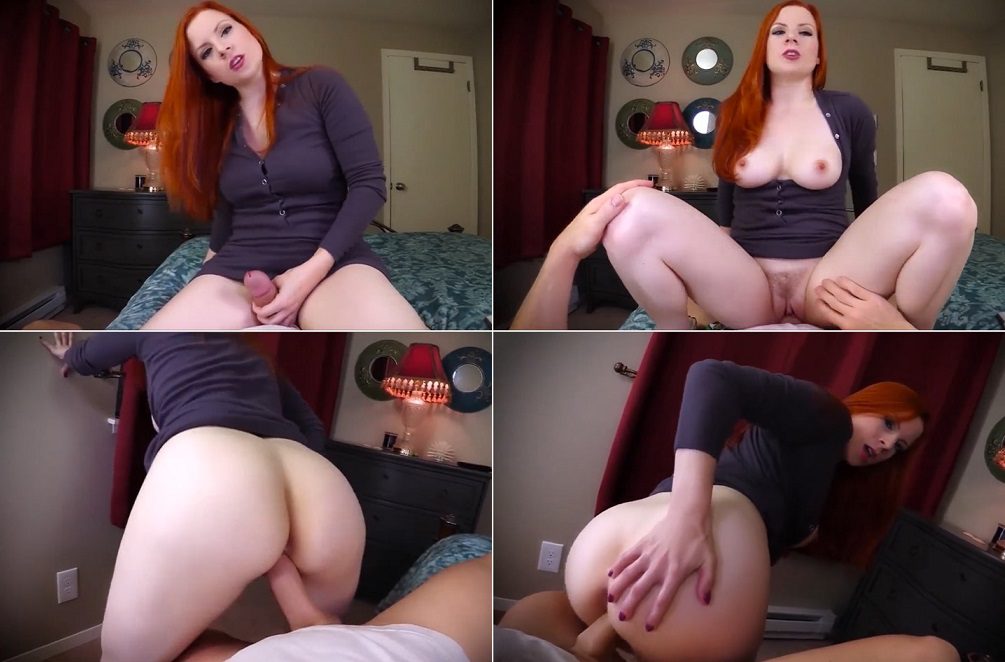 Added: 5/14/16
Mom left for the grocery store & you decide it's the perfect opportunity to get some time alone with her satin panties. You're jerking off to a picture of pussy on your phone, with your mom's panties wrapped around your penis, but she walks into her bedroom. What?!? She was supposed to be at the store. You thought you had an hour or more, but she forgot her wallet & came home. You try to hide the panties but she finds them & starts yelling at you. She humiliates you for leaving cum stains on her panties. You think it can't possibly get more embarrassing, but then she asks, "Who are you fantasizing about when you look at pussy pictures & jerk off with my panties?" You try to deny that you're thinking about your mother, but she can tell that's what's going on. "You're disgusting. There's something wrong with you." She stares at you, and you feel the shame burning in your cheeks. But then something unexpected happens…
…she starts laughing at you. She thinks it's hilarious & was just humiliating you for fun. She pulls your dick out of your underwear again & starts jerking you off with her panties. "Is my pussy just as you fantasized it would be?" she asks, and she spreads her legs to reveal she's not wearing panties. She starts rubbing her pussy all over your hard cock, still making fun of the look on your face when she confronted you. You can't believe it when she puts you inside her & starts riding. Then she pulls out her tits & lets you touch them.
"Do you also fantasize about my ass?" she asks, then turns around so you can see it. She rides you reverse cowgirl off the edge of the bed, spreading her ass cheeks so you can clearly watch the penetration. She jokes, "If you didn't need a therapist before, I suppose you're going to need one now." You feel like you're about to burst, and your mother senses it. "Maybe we can save the panties from cum stains if you just cum inside me." You cum so hard inside mom, and she barely gives you a moment to enjoy it before she says she's going to tell her friends what a weirdo you are for liking satin panties. Mom is so cruel… but so cool.
Categories: Mother and Son , HANDJOBS, POV SEX, HUMILIATION, SILK & SATIN, PANTY FETISH, lady fyre, ladyfyre, satin, panties, masturbation, taboo, pov sex, humiliation, confrontation, handjob, mother, son, mom, redhead, Role Play, Incest, Family Fantasies, Family Roleplay, Family Secrets, Family Sex, blackmail fantasy, Fetish, Impregnation Fantasy, Incest family, Secrets Fantasy, Incest RolePlay, Incest stories, Incest Video, petite,Porn,POV, Role Play,Taboo, Download Free Incest Video.
Format: mp4
Resolution: 1280 x 720
Duration: 00:12:18
Size: 107 Mb
https://filejoker.net/seyu4ywie9ey/a_-_9143_Caught_with_Moms_Satin_Panties.rar