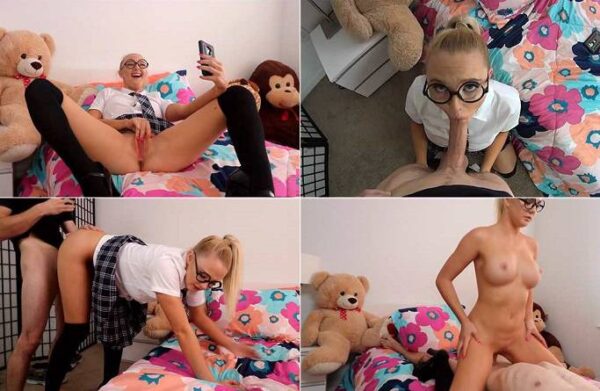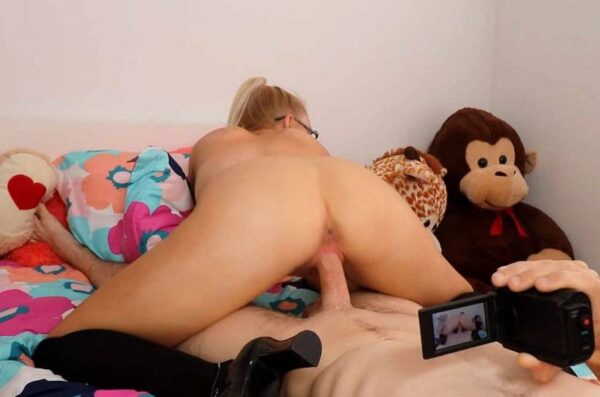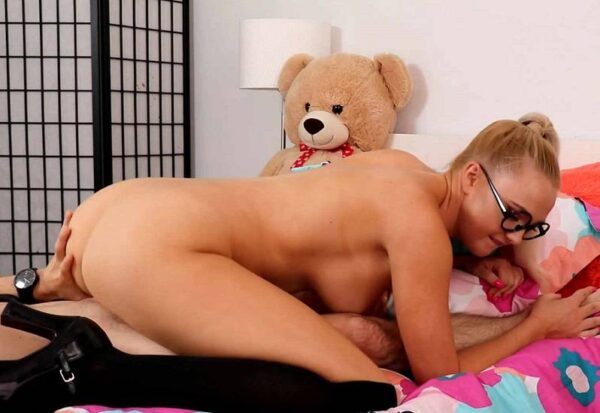 Taboo Family Affairs
I'm Not That Kind of Girl Unless You're My Brother #3
Paisley Porter goes to an expensive and prestigious private school where she is a straight "A" student with an interesting extracurricular activity. While looking at porn her step-brother Patrick comes across a hot blonde that looks very familiar and it should, it was his step-sister Paisley. He watches a couple of her scenes, grabs his handycam and walks into her room recording. "What the hell are you doing" she shouts.
Patrick tells her how he found her videos online and that he wants his own video with a pornstar. He tells her if she can fuck random guys then she make a porn with her step-brother. She seems reluctant at first but quickly sees it as an opportunity to make money and blow up her Chatsnap followers. Paisley tells Patrick she'll make a video with him but only if she gets a copy of it to sell.
She may soon become the most famous or more likely infamous student the school has ever seen.
Format: mp4
Resolution: 1920 x 1080
Duratio: 00:28:34
Size: 1252 Mb