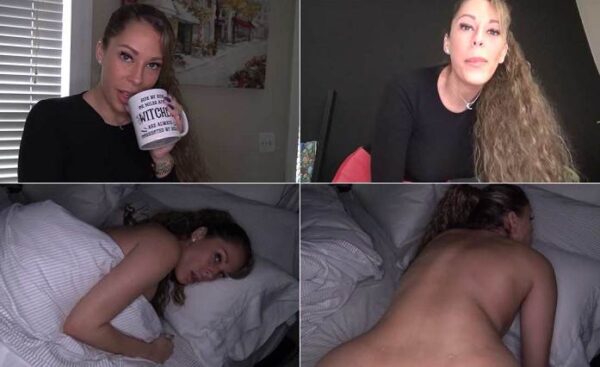 Your best friends step-mom has always flirted with you when you have gone over. Over the years you have fantasized about what it would be like to fuck her, to finally make all that teasing worth the wait. One day after not seeing her for some time, you go on over and politely say "hello" as Nikki greets you quite excitedly. Nervous and horny the phone startles you as it rings and Nikki informs you that it's your step-mom calling. She picks up and lets you know that your step-mom won't be able to pick you up tonight so you will just be spending the night there. This is the perfect opportunity to finally go ALL THE WAY with her, IF she lets you.
While sitting on the couch, she gently caresses your pants right over your cock and takes joy in feeling and watching your cock grow in her hand through your pants. Nikki teases that you couldn't possibly be able to handle her being the strong sensual woman she is. Instead, you go upstairs and decide to start off with her step-daughter whom you go to school with and have a bit of a crush on. Nikki catches the both of you fucking around in the room and giggles as she makes her way over and shows you guys how a cock is properly jerked off, using yours to demonstrate of course.
The day starts to come to an end and Nikki heads to the shower where she keeps the door open in hopes you finally grew the balls to take the chance at proving you can handle her. The chance passes you up once more as you run into her coming out and her subtle hint of this being it tonight. Take it or leave it…so you decide to take it. You surprise her by manning up and showing her your cock is perfectly capable of pleasing a woman such as her. Fucking Nikkis brains out in every position she rolls her eyes back in absolute delight that now she has a good hard CONSISTENT cock to fuck. She begs for your young load to be dumped in her, every single last drop before she leads you into her bed to spend the rest of the night.
Format: mp4
Resolution: 1920 x 1080
Duration: 00:16:47
Size: 939 Mb