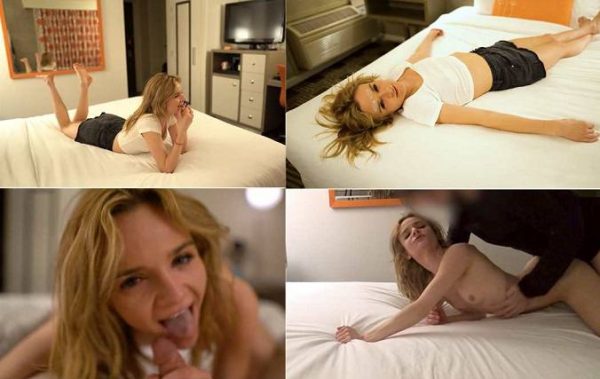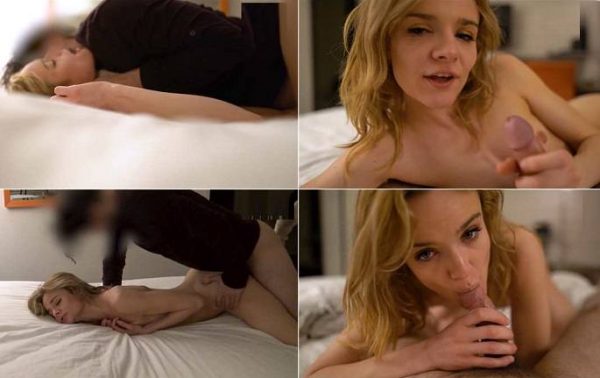 Addee is traveling with her stepdad looking at colleges she might attend but when they stop to rest on the drive back home, the motel "accidentally" gave them a room with only one bed. While her stepdad is in the office trying to fix the situation the TV turns on by itself and Addee finds herself staring into its pattern.
She hears a voice inside her head asking questions. What's your name? Why are you here? Who is that man with you? She obediently answers letting out long breaths as she feels her body getting warm. Soon the questions become statements "You love your stepdad. He is your rock. He is your EVERYTHING" Addee can't help but agree with everything the voice is tell her. She DOES want to please her stepdad. She DOES want to seduce him. She WILL keep it a secret.
After her stepdad returns unsuccessful at getting another room, he tells her he'll rest on the floor. She pops out of the bathroom, wearing a t-shirt and little else, insisting its he should just rest in the bed. She crawls in next to him, scooting close to him, resting her head on his chest. "What are you doing? I don't think your step-mom would be happy about this" he asks, but she brushes him off. Besides her step-mom wants them to get closer. But when she starts teasing the bulge in his underwear he tries to resist, pushing her hand away but ending up kissing his stepdaughter. One little kiss turns into another and another until his stepdaughter is grinding on top of him. His hands run all over her 19 year old body and her lips kiss all the way down to his cock.
She sucks him off begging to do this all the time. He can sneak in her room, she can suck him while step-mom is at work or when he drives her to school in the mornings. She'll be his little fucktoy. She WANTS him to tell her what to do so he has her get on her knees, tears in her eyes as she continues to please her stepdad. But wouldn't he like to fuck her?
He has a moment of hesitancy but once she start begging again he fucks her from behind [simulated], pinning her arm behind her as he takes out his aggression. She flips over and her fucks her missionary, his hand on her neck as she tells him she's his good girl, his fuck toy and his secret.
She puts it back in her mouth and begs her stepdad for his cum. She needs to know she was a good girl, she needs to prove herself. "Come for your little princess" she begs over and over again until he can't take it anymore and gives his stepdaughter what she needs.
Format: mp4
Resolution: 1920 x 1080
Duratio: 00:33:49
Size: 1015 Mb